A Salute to Black History

Understanding Wisdom And FOREVER Appreciating The Past

Email: Dr. Alice Tyler Milton
Visits to this page
Below, right, and left are links that will enrich your knowledge of the past and present selfless contributions made by just a FEW of our MANY great African Americans. As you read the wealth of information on the pages, think about how our world would be today without the selfless contributions and what we have learned from the good and the bad. Also, recognize the unbending focus and intensity of their efforts despite repeated rejections and unfulfilled expectations.
We must continue to remember and respect our heritage (even though one might not agree with the actions of some--it is still history) by never saying good-bye to yesterday, for we are still standing on their shoulders—yesterday made our present possible. Appreciate OUR Past . . .

Arts and Entertainment


Click on the Pictures

Tina at Age 69 in 2008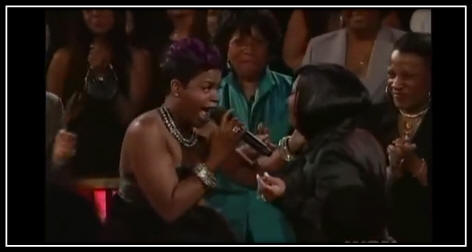 Whitney Houston and Bobby Brown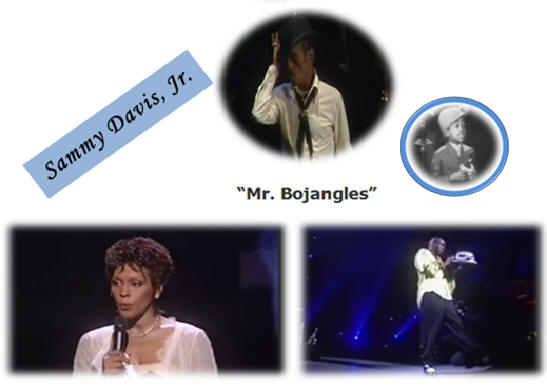 "You Really Got A Hold On Me" - Smokey Robinson

Remembering Michael Jackson
By: Dr. Alice Tyler Milton

The King ["That Boy Could Dance!"] and Queen ["That Girl Could Sing!"] of Music

Remembering Whitney Houston
Overview: Whitney Elizabeth Houston
August 9, 1963 - February 11, 2012
_______________________________________
TRIBUTES
Whitney's Notable Songs / Videos
To define music at its best, Plato stated that, "Music is a moral law. It gives soul to the universe, wings to the mind, flight to the imagination, a charm to sadness, gaiety and life to everything; It is the essence of order and lends to all that is good, just, and beautiful." Moreover, Thomas Carlyle stated that, "Music is well said to be the speech of angels; in fact, nothing among utterances allowed to man is felt to be so divine. It brings us near the infinite." The above quotes should always remind you of the beautiful Whitney Elizabeth Houston (Whitney). Whitney was a recording artist, actress, producer, and model. Her singing talents earned her the title of "The Most-Awarded Female Act of All Time". Her Godsend talents gave us feelings in our hearts and souls, and her gospel lead us closer to God. She will always be remembered as the "Golden Voice" of our time. After Whitney sang the song--there were no other versions that could top her voice.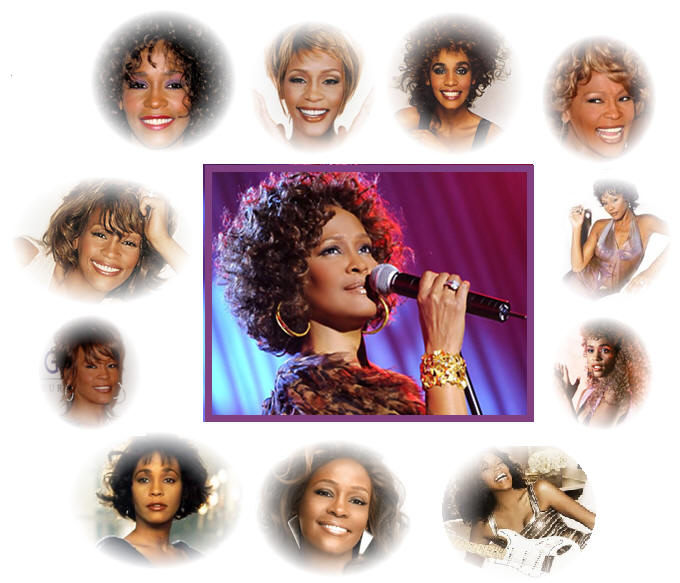 Dr. Tonea Stewart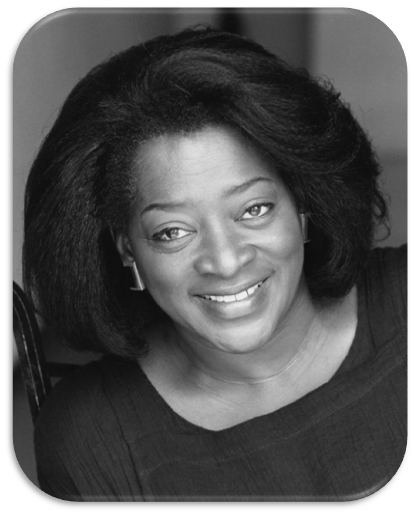 Dr. Tonea Stewart, a native of Greenwood, Mississippi, has lived in Montgomery Alabama since 1990. She is a professional actress, play director, national museum exhibit director, tenured professor, and the Dean of the College of Visual & Performing Arts at Alabama State University. . . READ MORE

African American Gospel
Instruments add to the African American gospel. THOMAS A. DORSEY and ARIZONA DRANES, the forgotten mother of gospel, are noted for being the first two to add the piano to gospel . . .



The Stellar Awards is a premier Gospel event that recognizes and honors African American artists. The Gospel Music Award was founded in 1970 by Don Jackson.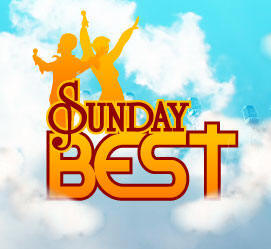 Crystal Aikin - Season 1 Y'Anna Crawley - Season 2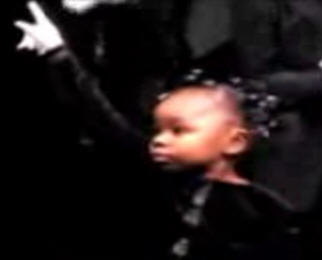 Start At An Early Age -- "Nobody But You Lord"

Radio / Television Broadcasting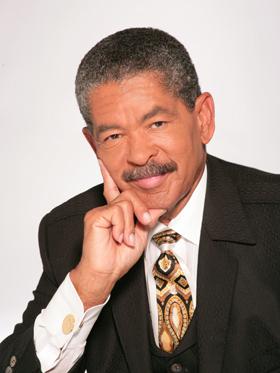 The Donnie McClurkin Radio Show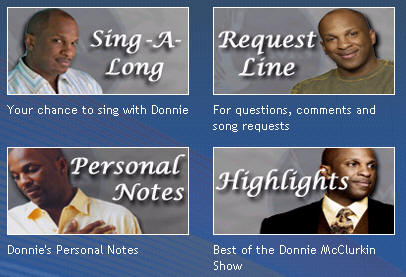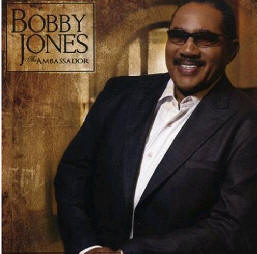 A Sample Of African American Gospel Videos/Recordings
Black GOSPEL is a one of the greatest vehicles through which praise and worship, that is ascribed to God, is carried. When a GOSPEL is heard, the words encourage you to look on the bright side of things and have trust in the Lord. Moreover, GOSPEL is the spiritural nourishment that is used to "Feed the Sheep".

As GOSPEL music moves beyond its incubator, the church, it is imperative to understand where it is, where it has been, and where it is going. As Christians, we must hope that the music is building bridges--not walls. As GOSPEL continues to grow beyond most expectations, one can only hope that it will be embraced, regardless of how it is labeled, by everyone who needs to be reminded of the GOOD NEWS it represents.

Catholic African American Mass Choirs - CAAM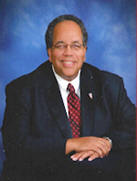 Dr. Andre V. Lacour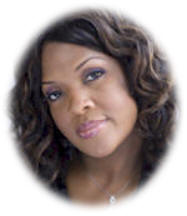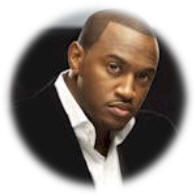 Link 2 - Other Artists Link 3 - About the Music Link 4 - Radio Link 4 - Radio Stations

Young Black Talent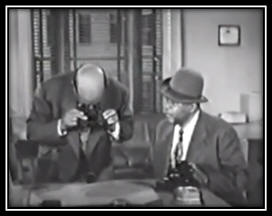 Amos and Andy - "Andy Gets Married"

Movies of African American Lifestyles - Past and Present
____________________________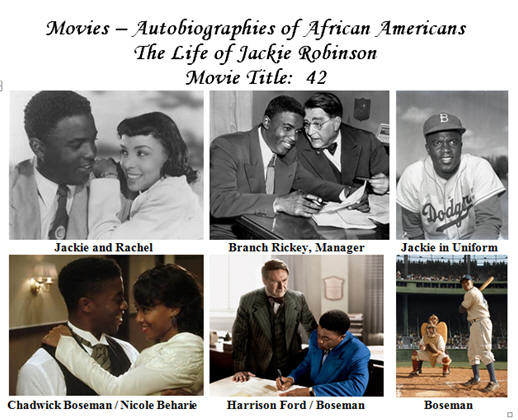 **************
Cooley High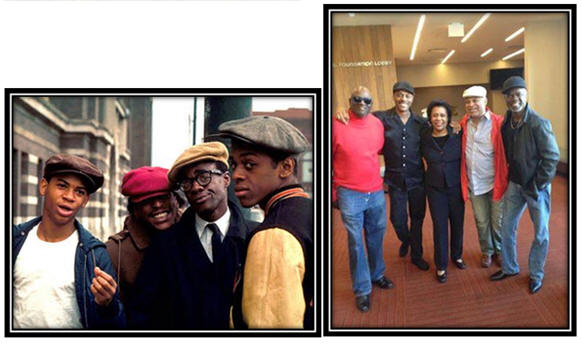 Link 1 Link 2 Link 3 Link 4 Link 5 Link 6 Link 7 Link 8 Link 9 Link 10

African American Directors / Film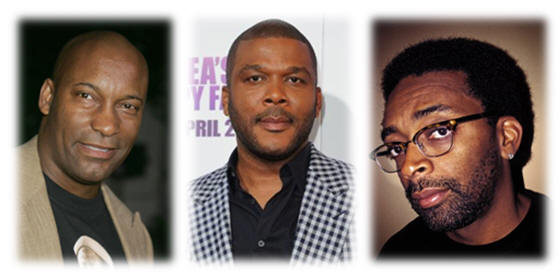 Click Here for Memorial Program of Bernard Jeffery McCullough - "Bernie Mac"
Click Here for Overview of Life

Other African Americans Gone But Not Forgotten (2009-2010)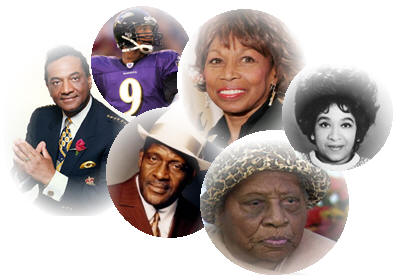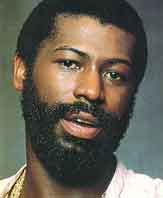 Click for Teddy Pendergrass' Obituary

Other African Americans Gone But Not Forgotten (2003 - 2008)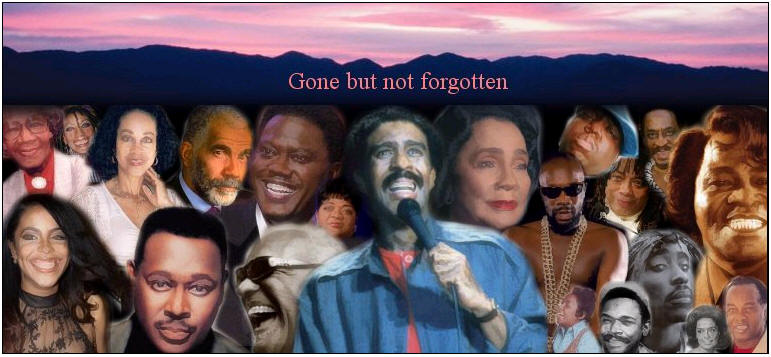 DirecTV: African American Achievements in Film and Television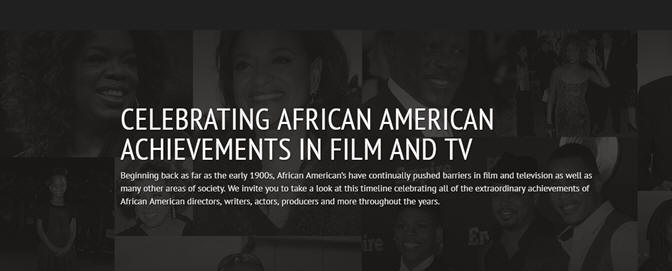 And The Oscar Goes To . . .
Best Actor in a Leading Role
Sidney Poitier


1963

Lilies of the Field
Denzel Washington


2001

Training Day
Jamie Foxx


2004

Ray
Forest Whitaker


2006

The Last King of Scotland
Best Actress in a Leading Role
Halley Berry


2001

Monster's Ball
Best Actor in a Supporting Role
Louis Gossett, Jr.


1982

An Officer and A Gentleman
Denzel Washington


1989

Glory
Cuba Gooding, Jr.


1996

Jerry Maguire
Morgan Freeman


2003

Million Dollar Baby
Best Actress in a Supporting Role
Hattie McDaniel


1939

Gone with the Wind
Whoopi Goldberg


1990

Ghost
Jennifer Hudson


2006

Dreamgirls
Mo'Nique


2009

Precious
Octavia Spencer


2011

The Help
Academy Award for Documentary Short Subject
Roger Ross Williams


2009

Music by Prudence
Academy Award for Original Music Score
Prince


1984

Purple Rain
Herbie Hancock
1986
Round Midnight
Academy Award for Best Original Song
Isaac Hayes


1971

Shaft / "Theme from Shaft"
Irene Cara


1983

Flashdance / "What a Feeling"
Stevie Wonder


1984

The Woman in Red / "I Just Called to Say I Love You"
Lionel Richie


1985

White Nights / "Say You, Say Me"
Juicy J, Frayser Boy, & DJ Paul


2005

Hustle & Flow / "It's Hard Out Here for a Pimp"
Academy Award for Sound
Russell Williams
1988
Bird
1989
Glory
1990
Dances with Wolves
Willie D. Burton
2006
Dreamgirls
Academy Award for Writing Original Screenplay
Geoffrey Fletcher
2009
Precious
Academy Award for Documentary Feature




T. J. Martin
2012





Undefeated
Oscar Nominee
Gabourey Sidebe - During Teen Years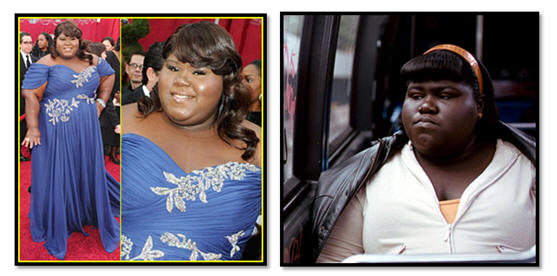 The Youngest Oscar Nominee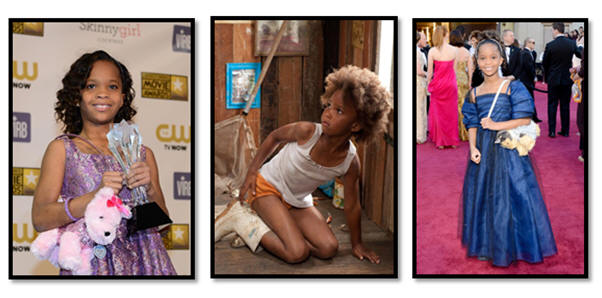 The First Female Oscar Nominee For Film Editing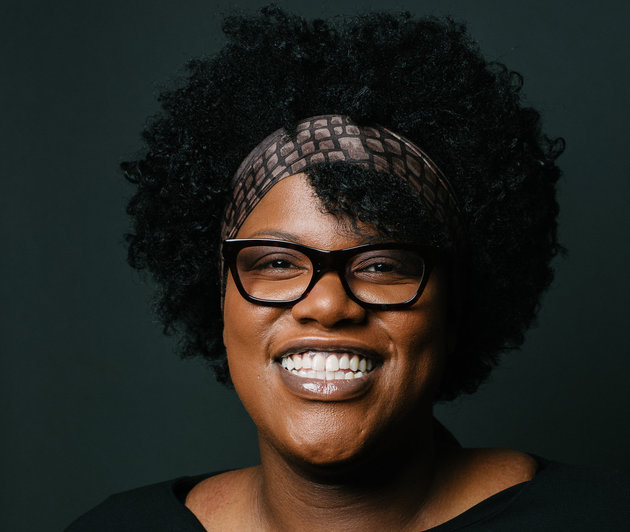 First African American Nominated for Cinematographer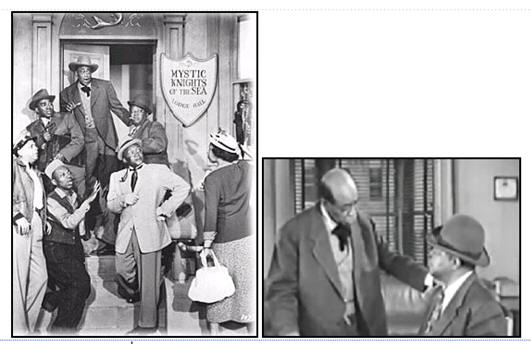 Get an Overview Watch Videos of the Show
The Amos and Andy TV Show was the first all-Black cast TV show. The show aired on CBS TV network from 1951 to 1953.
The show was the only place on TV where you could see "Black" people in roles other than maids or porters.

African American -- American Idols
Click the Picture

When We Work Together--What A Beautiful Thing!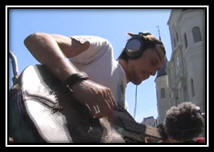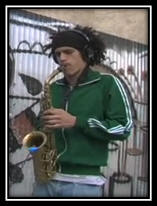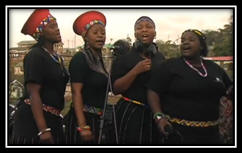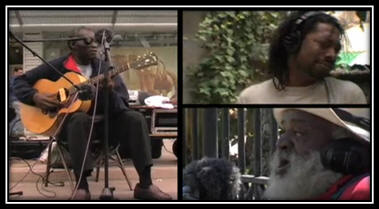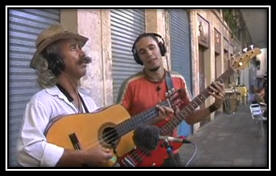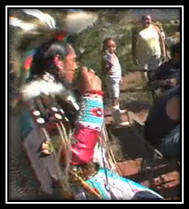 Gangnam Style / 2 Legit 2 Quit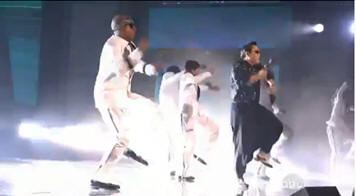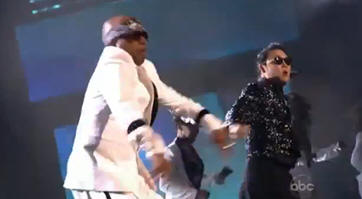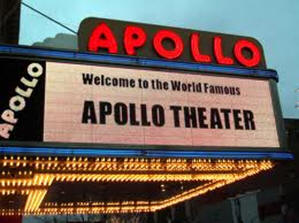 | | |
| --- | --- |
| | Points Theatre - Empowerment Through Edutainment - The famous historian, Arnold Toynbee, once commented, "When we classify mankind by color, the only primary race that has not made a creative contribution to any civilization is the Black race." For 15 years and 2,500 performances, "1001 Inventions" has been an unusually funny antidote for this gross misconception. |





Heavy D's Last Performance and Actor / Singer Tyrese

<![if !vml]>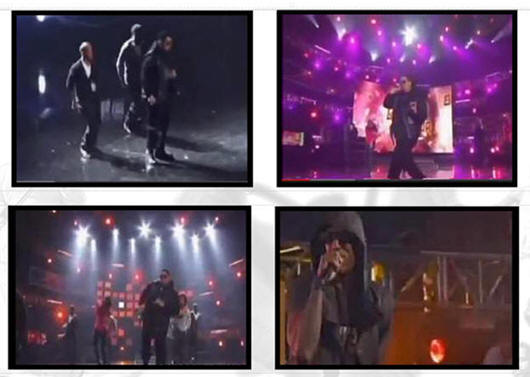 <![endif]>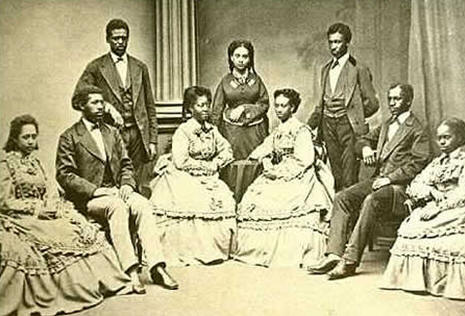 The Soul Train was a variety show that aired from 1971 - 2006. The show featured artists in the area of hip hop, gospel, disco, R&B, etc. The show was created by Don Cornelius, who also was the first host and executive producer.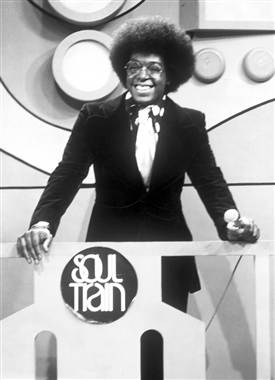 Dom Streater - First African American Project Runway