A Salute to Black History

Understanding Wisdom And FOREVER Appreciating The Past

Email: Dr. Alice Tyler Milton
Visits to this page
Below, right, and left are links that will enrich your knowledge of the past and present selfless contributions made by just a FEW of our MANY great African Americans. As you read the wealth of information on the pages, think about how our world would be today without the selfless contributions and what we have learned from the good and the bad. Also, recognize the unbending focus and intensity of their efforts despite repeated rejections and unfulfilled expectations.
We must continue to remember and respect our heritage (even though one might not agree with the actions of some--it is still history) by never saying good-bye to yesterday, for we are still standing on their shoulders—yesterday made our present possible. Appreciate OUR Past . . .

Education

Rosenwald School Building Program


Milestones in African American Education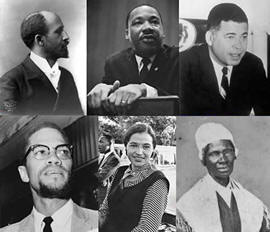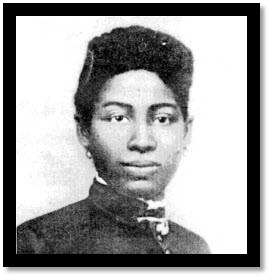 Voorhees College In Demark South Carolina was started by a Black woman by the name of Elizabeth Evelyn Wright. Ms. Wright, Born in 1872, was a graduate of Tuskegee Institute, with the help of Booker T. Washington's wife, Olivia, in 1894.

Founder of the National Training School for Women (Washington D.C.)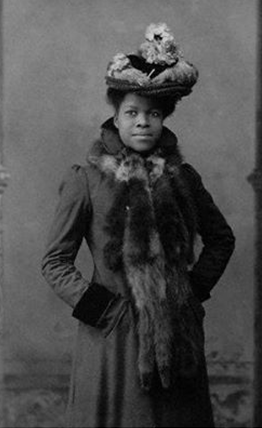 Iron Hill School - One Room School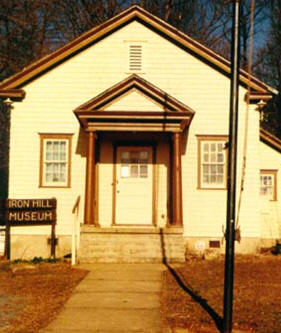 On November 14, 1960, a brave little girl (Ruby Bridges) entered an all-white school in New Orleans, Louisiana. As Soon as she entered the school, white parents pulled their own children out and all of the teachers, except one, refused to teach while a black child was enrolled. That teacher was Barbara Henry from Boston Massachusetts. For more than a year, she taught Ruby alone--as though she was teaching an entire class. Every morning she was threatened; therefore, President Eisenhower dispatched U.S. Marshals to oversee her safety. Ruby had to eat food that was ONLY brought from home. A teacher even placed a black baby doll in a wooden coffin and protested with it outside the school. Ruby prayed every morning on her way to school and found that this provided her with the protection she needed.

The First Black Military School / Black Private Girls Boarding School

St. Francis / St. Emma Military Academy - Part I
St. Francis / St. Emma Military Academy - Part II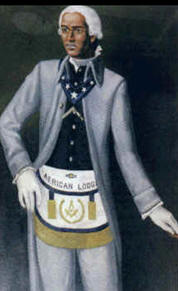 African American Greek Organizations
FEMALE
MALE

Alabama's Own -- Dr. Ethel H. Hall
The First African American Woman Elected to the Alabama State Board of Education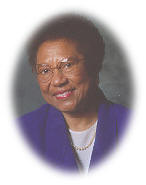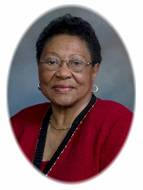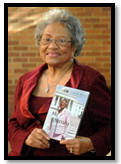 February 23, 1928 - November 12, 2011
In this wise, introspective, and touching memoir, Dr. Ethel Hall recounts the little "journeys" throughout her life which prepared her to become the first African American woman elected to the Alabama State Board of Education. Her experiences with racial tension, discrimination, and poverty are interspersed with portraits of the family and love which transformed her from a farmer's daughter --determined to achieve the higher education others thought to be impossible -- to a dedicated mother and educator, and even further to a statewide political leader. Dr. Hall also provides a detailed account of the problems faced—both during her more than two decades of service to the Alabama State Board of Education.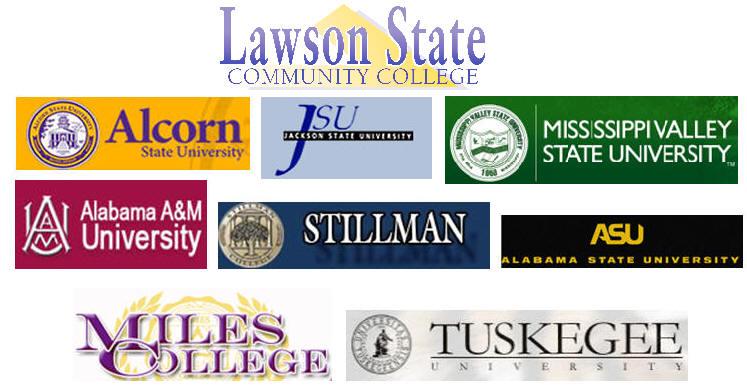 The HBCUs in the United States - Web Sites

First African American Female to Obtain a Degree in Agriculture

56 Years as the Head Coach --Grambling State University - Louisiana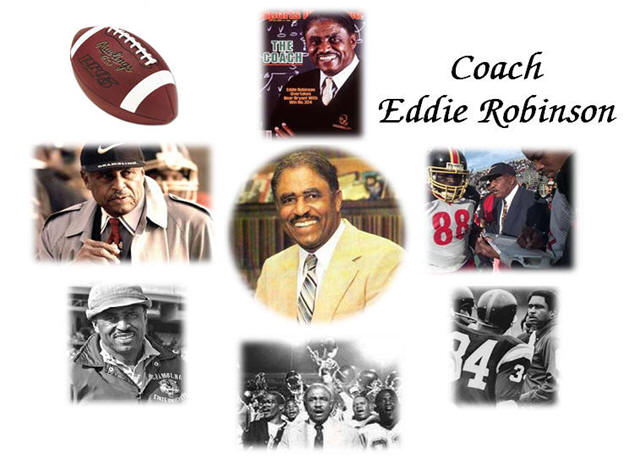 Robinson spent fifty-six years as the head coach at the historically black Grambling State University in Grambling in Lincoln Parish in northern Louisiana, from 1941 through 1997. During his tenure, Robinson established himself as the winningest coach in Division I-AA college football history, with 408 wins. Robinson is second overall in college football victories at any level, behind the 471 wins owned by John Gagliardi of Division III St. John's University (Minnesota). Robinson retired in 1997 with an overall record of 408 wins, 165 losses and 15 ties. More than 200 of his players went on to play in the American Football League and in the NFL.

YOU HAVEN'T WITNESSED EXCITEMENT UNTIL YOU SEE AN HBCU BAND!
HBCU Marching Bands are Just Like a Box of Chocolates
"You NEVER Know What You Will Get"
The FAMU Marching "100" was invited by the French government to participate in the Bastille Day Parade as the official representation from the United States. This event was held in celebration of the bicentennial of the French Revolution. The Marching "100" was named the "Best Marching Band in the Nation" by Sports Illustrated (August 1992). The band received national recognition in January 1993 when it performed in the 52nd Presidential Inauguration Parade by invitation of Bill Clinton. The band has also performed in the Super Bowl and in the 56th Presidential Inauguration Parade.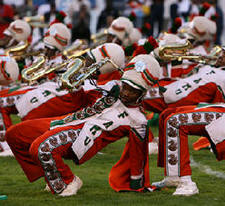 <![if !vml]> <![endif]>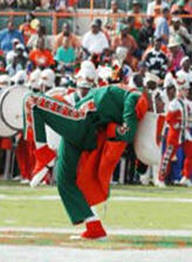 <![if !vml]>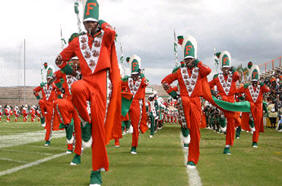 <![endif]>

Jackson State University Marching Band performed at the 34th NAACP Image Awards and Motown 30:

Click on the image or wording to view the performances!

<![if !vml]> <![endif]>

Please click on the link to witness amazing performances . . .
Alcorn State University
Lorman, Mississippi

"Sounds of Dyn-o-mite"



Normal, Alabama (Huntsville)

Florida A&M University (FAMU)


Tallahassee, Florida



FAMU - Link 2

Tuskegee University
Tuskegee, Alabama


Lincoln University Drum Line


Oxford, Pennsylvania
Bethune –Cookman University


Daytona Beach, Florida
Miles College
Fairfield, Alabama
Jackson State University
Jackson, Mississippi


"Sonic Boom of the South"

Texas Southern University


Houston, Texas
Grambling State University


Grambling, Louisiana
Alabama State University


Montgomery, Alabama




Southern University and A&M College
Baton Rouge, Louisiana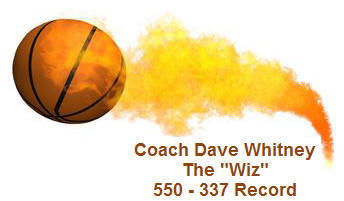 .
Alcorn State University - Lorman, Mississippi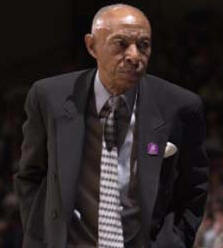 <![if !vml]>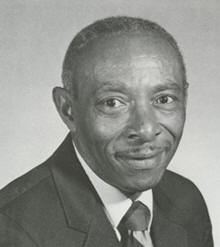 <![endif]>
Inducted in the National Collegiate Hall of Fame
Named Sportsperson of the Year

| | | |
| --- | --- | --- |
| | | |
| The Piney Woods School was born when, in the spring of 1909, a young black man named Laurence Clifton Jones, agreed to teach a half-grown, bare-foot boy to read. The next day the young boy not only arrived eagerly for his second lesson, but also brought along with him two friends. Thus The Piney Woods School was born, in a desperately poor section of Mississippi in rural Rankin County, under the shade of a cedar tree, with the students using a fallen log as a desk. Soon others would come, young and old alike, with only a burning desire to learn. | | A Secondary School - Click Here |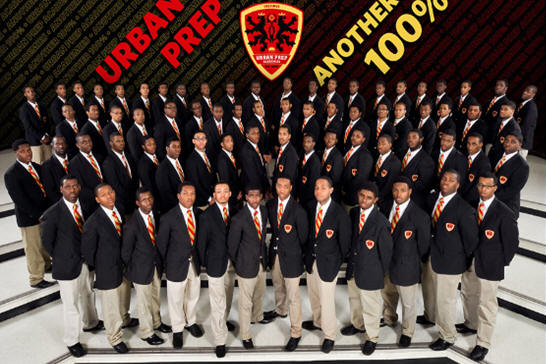 This mission of Urban Prep is a direct response to the urgent need to reverse abysmal graduation and college completion rates among young men in urban centers, particularly African-American males. Urban Prep's tailored curriculum is based on the developmental stages and learning styles of boys as well as the unique challenges facing urban youth. The Urban Prep motto is "We Believe."

Katie Washington - Biology Major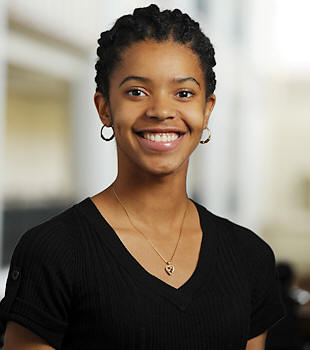 First Black Valedictorian at Notre Dame


A Salute to the First Black Nurses


First Black Nursing School - Spelman College - Atlanta Georgia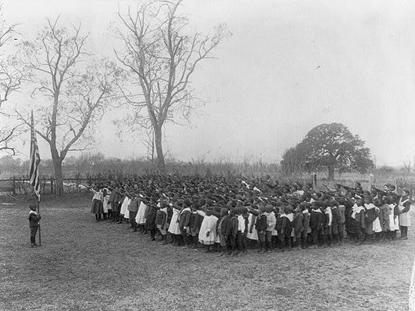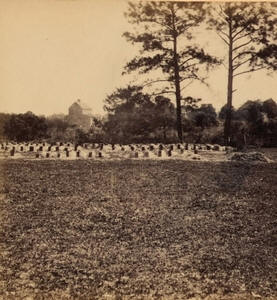 Memorial Day was started by former slaves on May, 1, 1865, in Charleston, South Carolina to honor 257 dead Union Soldiers who had been buried in a mass grave in a Confederate prison camp. They dug up the bodies and worked for two (2) weeks to give them a proper burial as gratitude for fighting for their freedom. They then held a parade of 10,000 people led by 2,800 Black children where they marched, sang and celebrated.