A Salute to Black History

Understanding Wisdom And FOREVER Appreciating The Past

Email: Dr. Alice Tyler Milton
Below, right, and left are links that will enrich your knowledge of the past and present selfless contributions made by just a FEW of our MANY great African Americans. As you read the wealth of information on the pages, think about how our world would be today without the selfless contributions and what we have learned from the good and the bad. Also, recognize the unbending focus and intensity of their efforts despite repeated rejections and unfulfilled expectations.
We must continue to remember and respect our heritage (even though one might not agree with the actions of some--it is still history) by never saying good-bye to yesterday, for we are still standing on their shoulders—yesterday made our present possible. Appreciate OUR Past . . .

It Was So Hard Saying Goodbye (Eight Years) . . .
**WARNING** -- Some of the LOVE below will cause tears to flow; therefore, a box of KLEENEX IS NEEDED!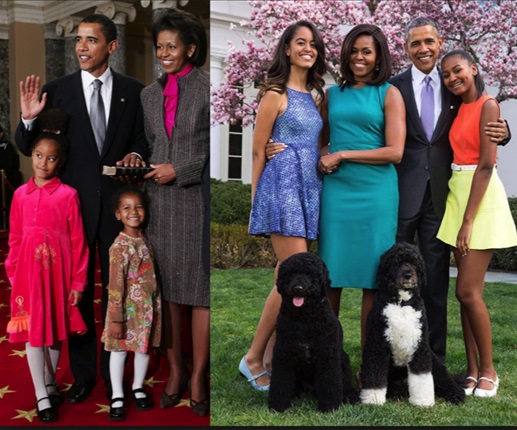 "Obama Out"--The Hilarious Final White House Correspondents' Dinner Speech - Click Here Patti Labelle-- Forever 44 -
Click Here
The Official White House Photographer (Pete Souza) Reveals His Favorite Shots! -
Click Here
Barack Obama and Joe Biden Bromance! -
Click Here
The Obamas Saying Goodbye - Click Here
Remembering The Obamas - Click Here


Lawson State Community College - Birmingham, AL
Remembering Barack Obama - Click Here - Video

Barack Obama is Happy (LOL) - Click Here Obama and Biden - Click Here
The Obama Years - Click Here
The West Wing--Goodbye - Click Here
A Barack Obama Tribute - Joe Gallant - Click here
Obama's Tribute to Family and More - Click Here Memories from Jenna Bush (Malia and Sasha) - Click Here Some of Michelle Obama's Best Moments - Click Here Barack Obama's Huge Heart - Click Here The Bush Sisters Wrote The Obama Girls A Letter - Click Here Touching Photos from Obama's Farewell Speech - Click Here Celebrities: A Farewell Video - Click Here Michelle Obama's Final Speech - Click Here Fifteen Quotes from Michelle Obama's Final Speech - Click Here Barack Obama's Last Snowman Joke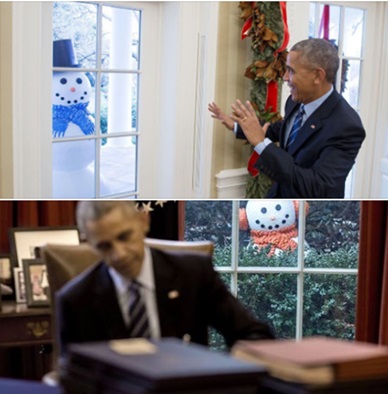 President Obama Surprising Vice President Biden with the nation's Highest Civilian Honor: Click here

Obama--The Medal of Freedom - Click Here

Four-Year Old Weeps - Click Here

Six-Year Old Girl Cries While Watching Obama's Farewell Speech - Click Here

Family Makes a Video - Click Here

Love and Happiness--An Obama Celebration - Click Here

Some of Obama's Accomplishments - Click Here
There are so many more tributes. Research the web to see the LOVE
for the 44th President of the United States -- Barack Obama!!
Barack Obama OUT!!

IN THE BEGINNING (1990)

. . .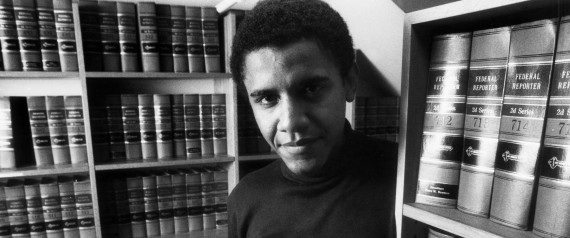 President Barack Obama became the first black president of the Harvard Law Review . . .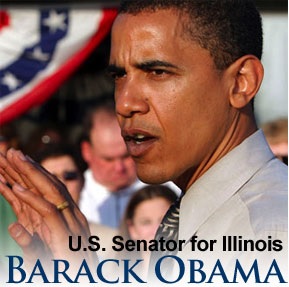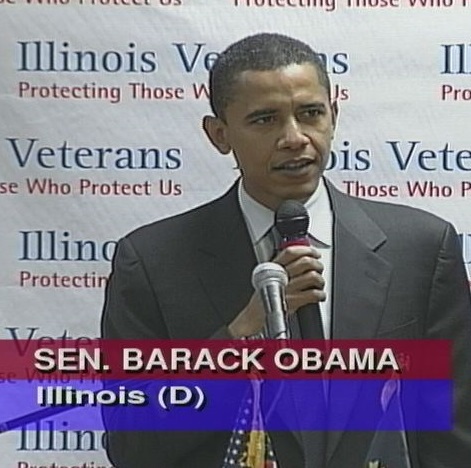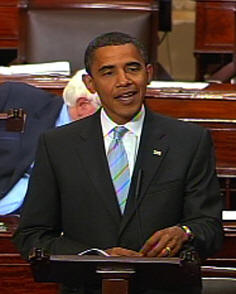 Senator Barack Obama - Illinois

Barack Obama -- 44th President of the United States

_____________________________________________________________________________________________
The First African American President of the United States
Obama Obama Obama Obama
_____________________________________________________________________________________________
Yes, We Can!

A Salute to President-Elect Barack Obama

By: Dr. Alice Tyler Milton - Music By: Will-I-Am
"We are greater than the sum of our individual ambitions, and we remain more than a
collection of red states and blue states. We are and forever will be the United States of America."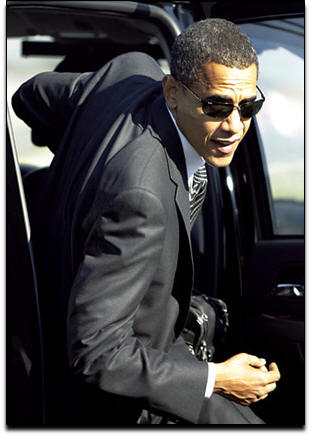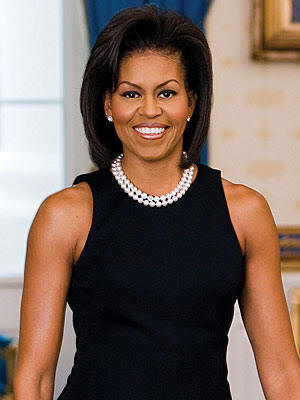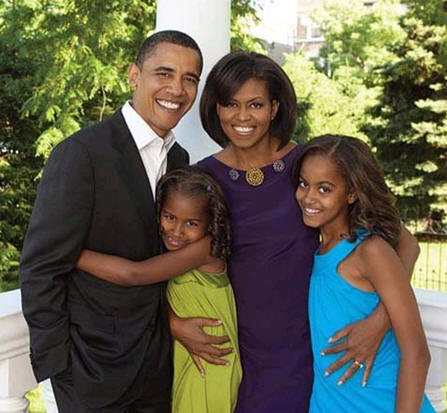 Barack Hussein Obama II, the first African American president of the United States, was born on August 4, 1961. Obama is the 44th president of the United States and is currently serving his second term in office. Born in Honolulu, Hawaii . . . Read more about Barack Hussein Obama

Southside With You - First Date
Sundance Film Festival - 2016

The Dreams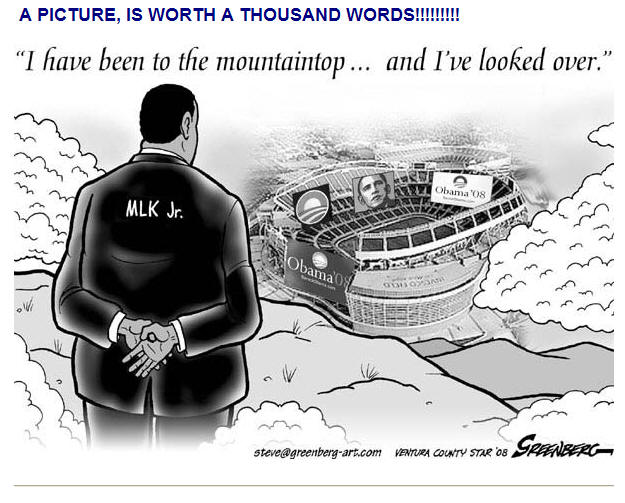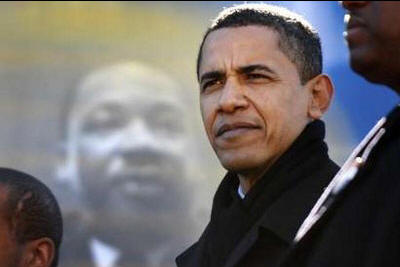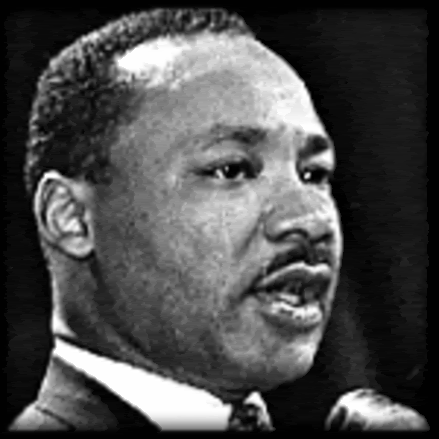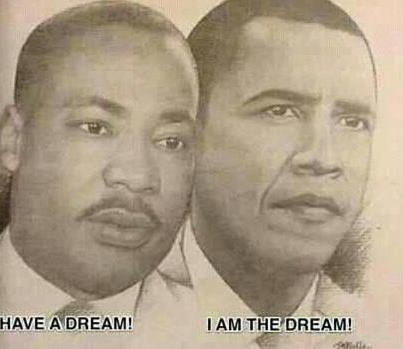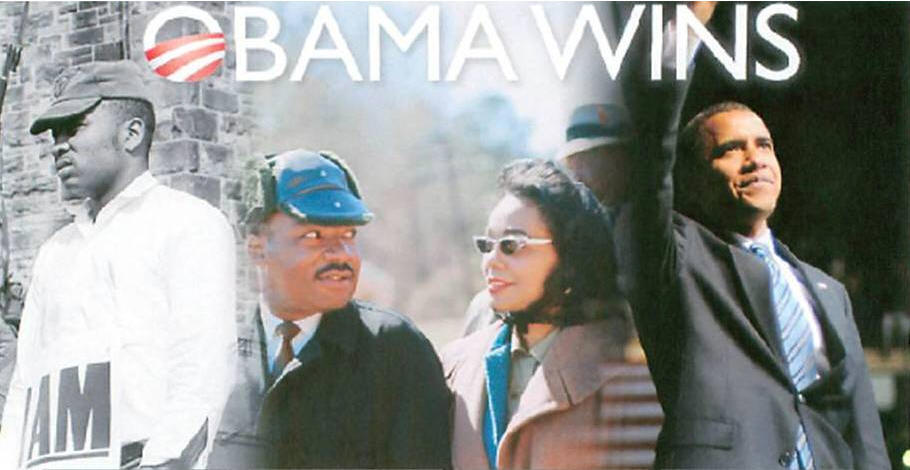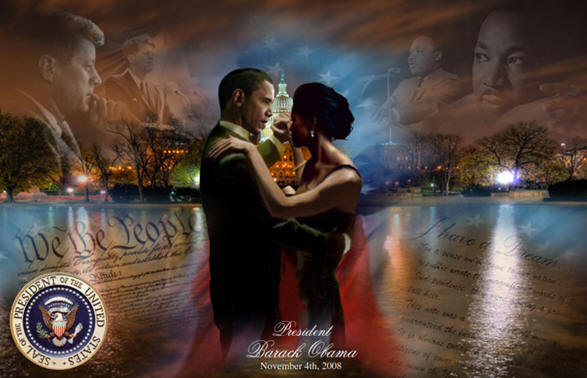 Voting
"We aren't what we ought to be. We aren't what we are going to be. We aren't what we want to be.
But, thank God, we aren't what we were . . ." Continue to Register to Vote
LET US REMEMBER WHY WE SHOULD VOTE!
Inauguration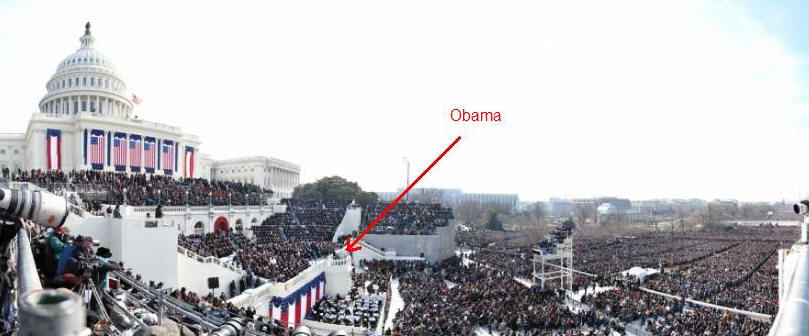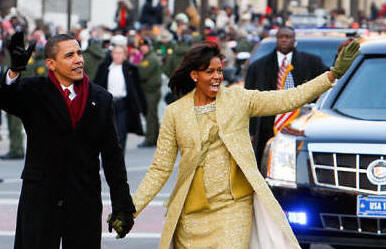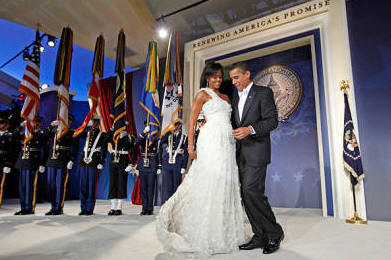 President Obama Receives A Nobel Peace Prize
December 10, 2009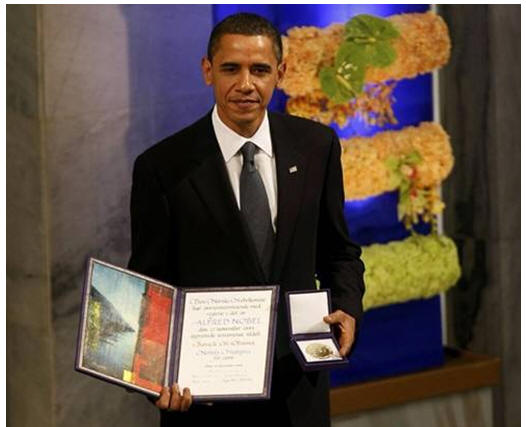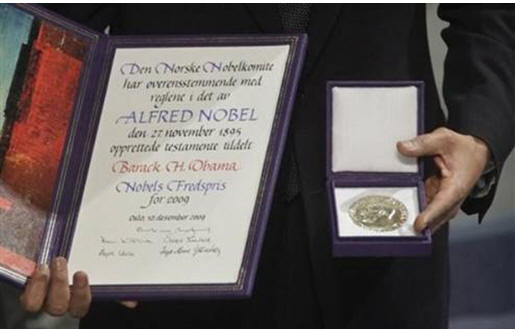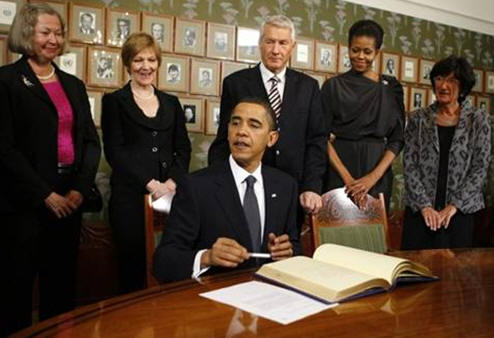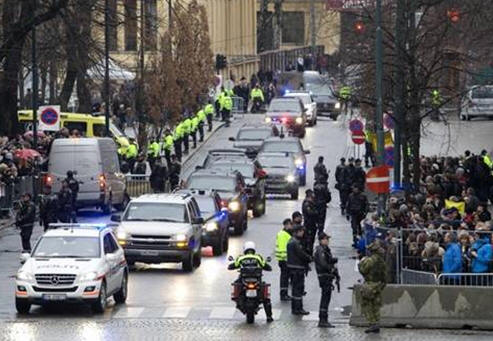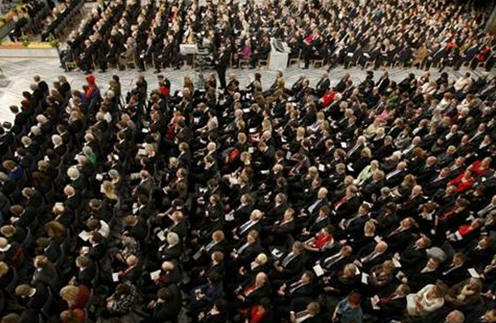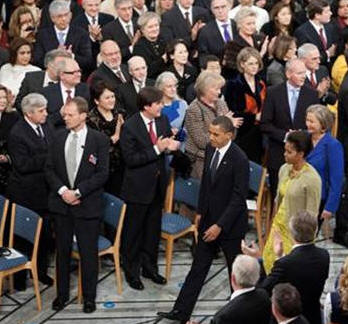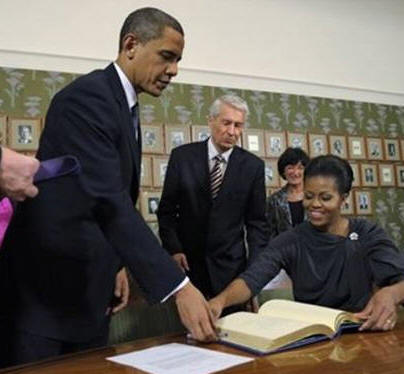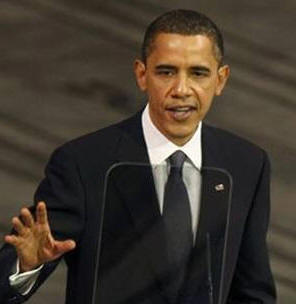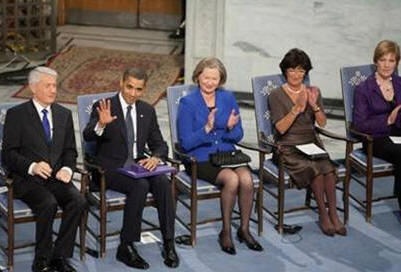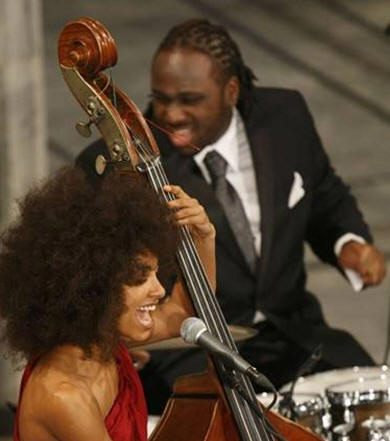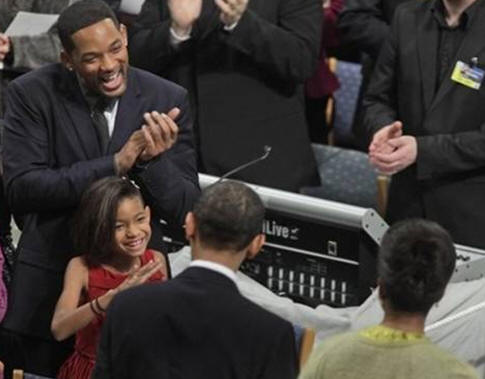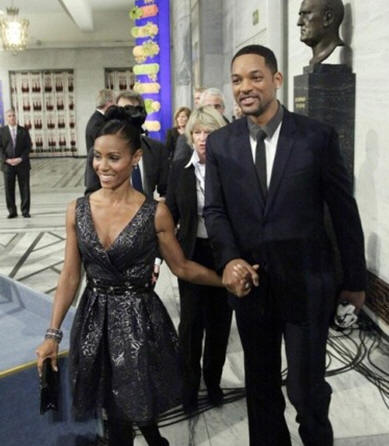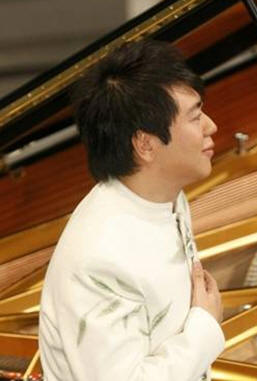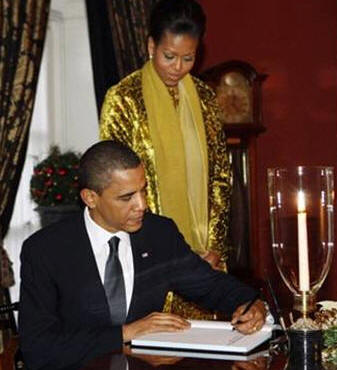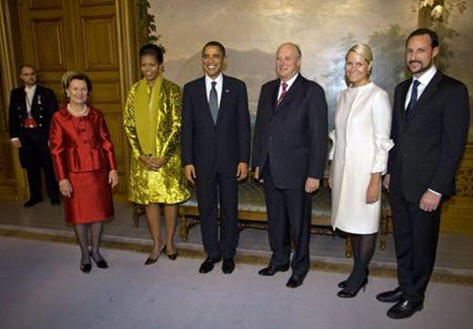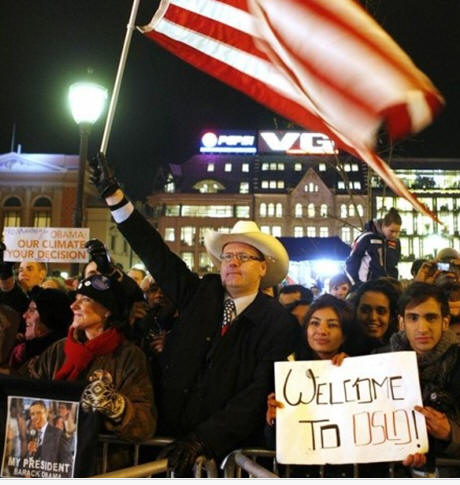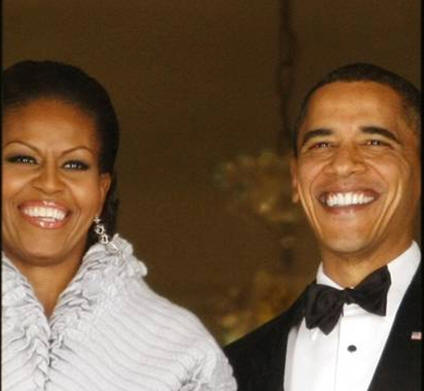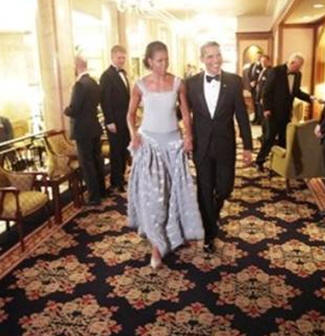 December 10, 2009 -- The Nobel committee awarded the peace prize to Obama for his extraordinary efforts to strengthen
international diplomacy and cooperation between peoples and cited his push for nuclear disarmament.
Obama Donates Money from Peace Prize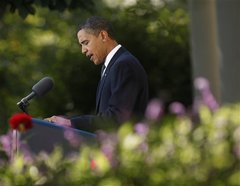 2010 State of the Union Address - Video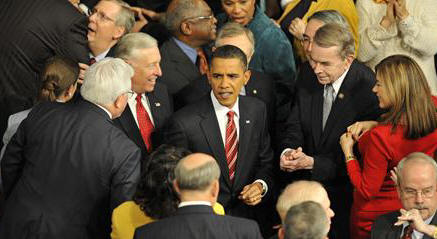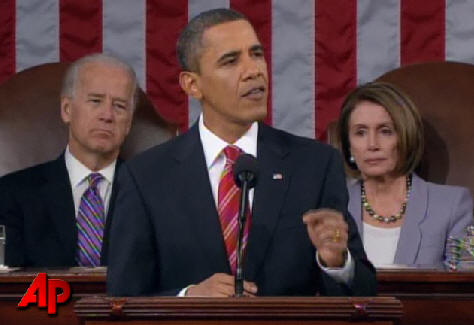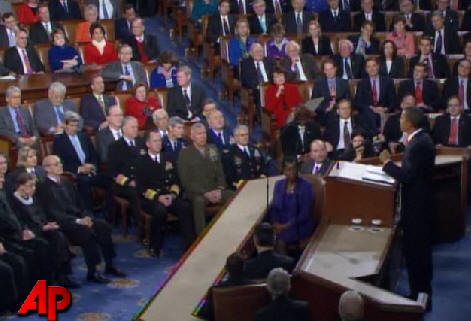 2010 State of the Union Address - Text

Thank You Mr. President!
For the Memories

Barack Obama's best on-screen moments.

Posted by The Telegraph on Tuesday, January 12, 2016

The Last Turkey Pardon - November 2015 (With Daughters)
Click Here
Relaxing During the Holidays--40-Foot Golf Shot!
Click Here
For Your Warm And Genuine Smile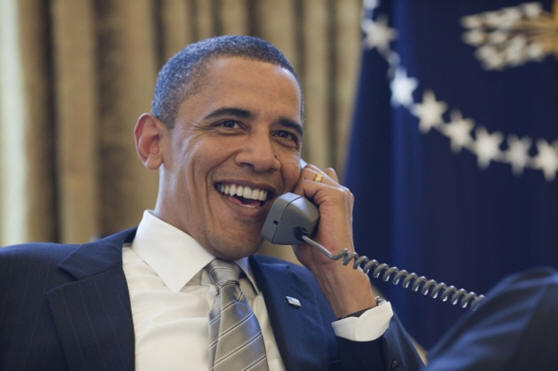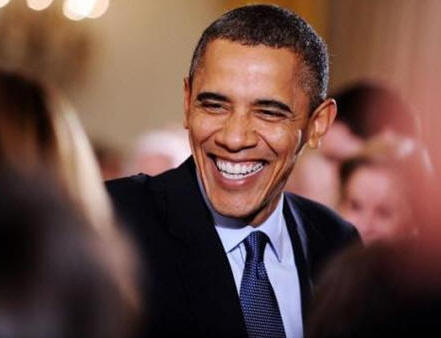 For A Mind That Is Always Thinking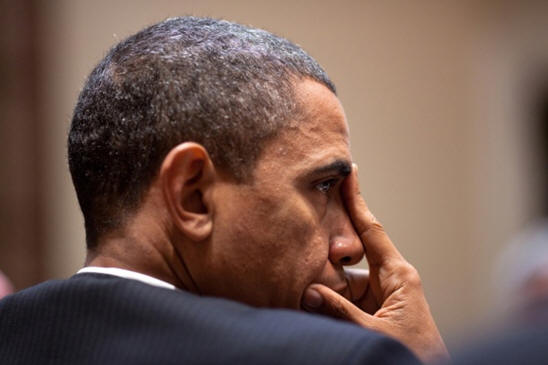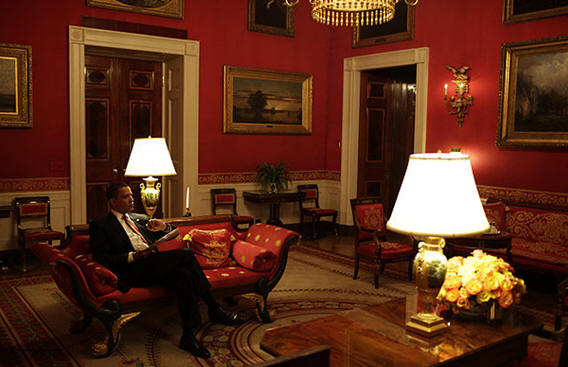 For Preventing A Second Great Depression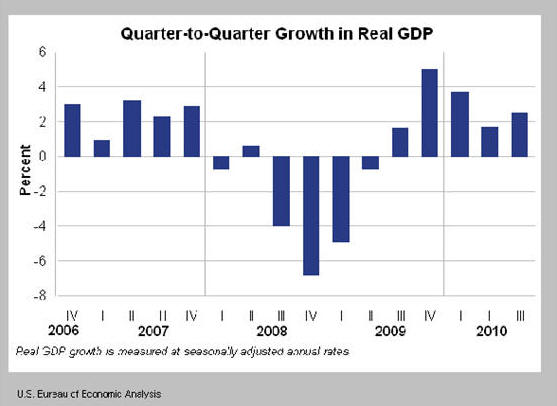 For The Humor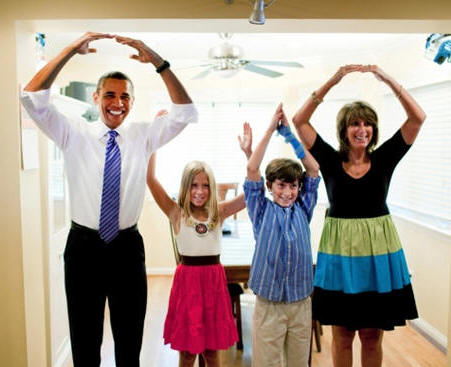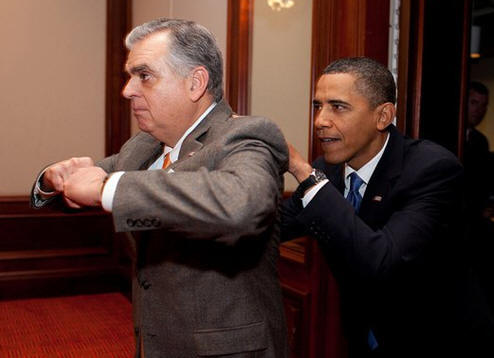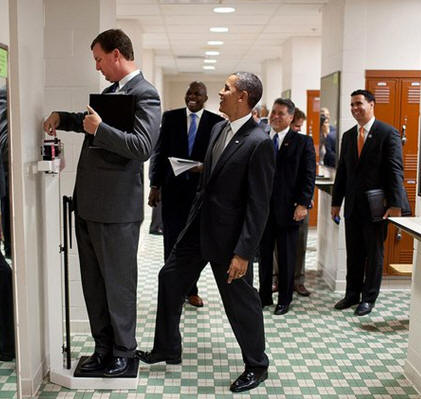 For Bringing The Number Of Women In The Supreme Court To 3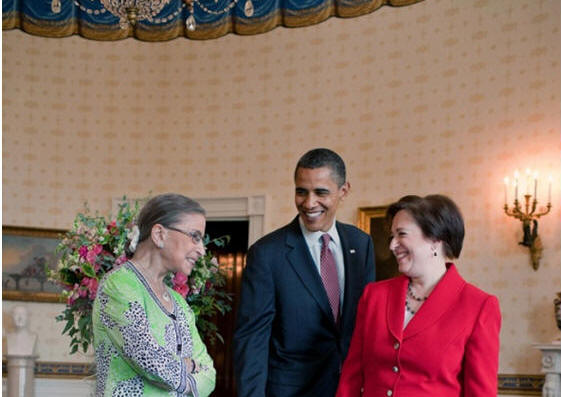 For Making The White House The "People's" House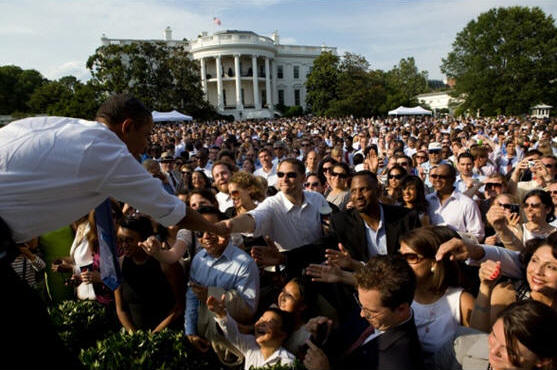 For 1.1 Million Jobs Created In 2010 Alone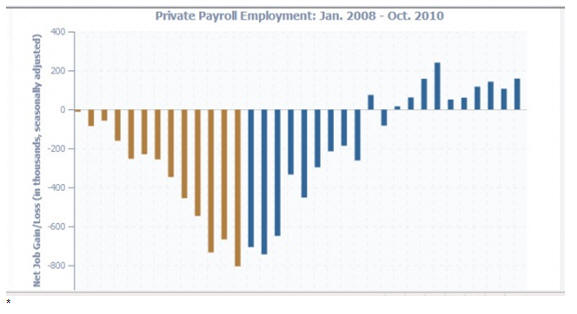 For A Genuine LOVE For The People (No Matter What Size)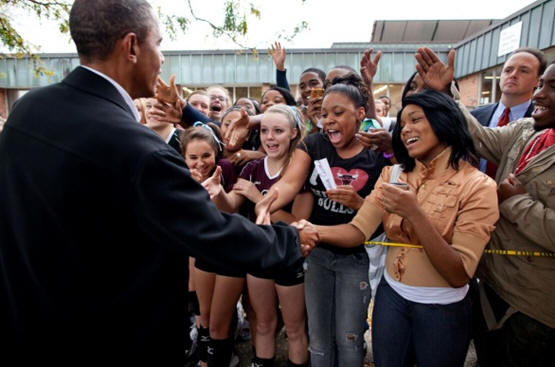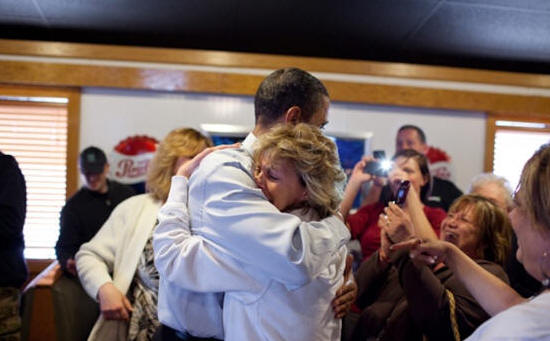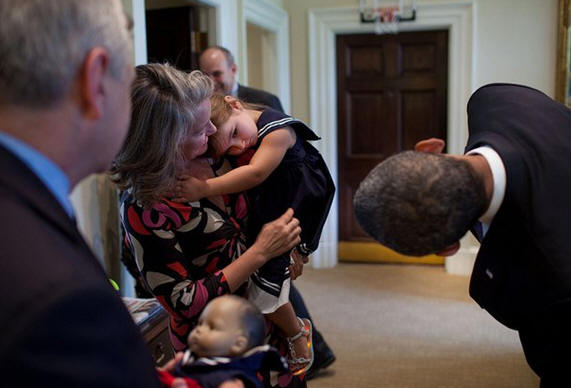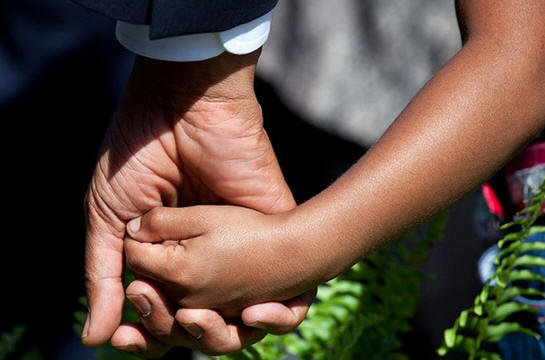 For The "Showing" Of A Husband's LOVE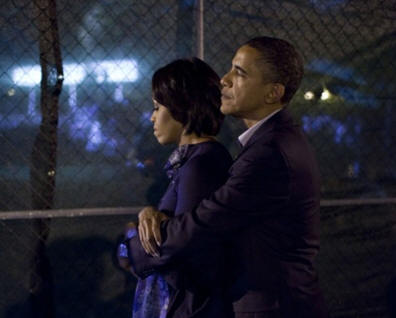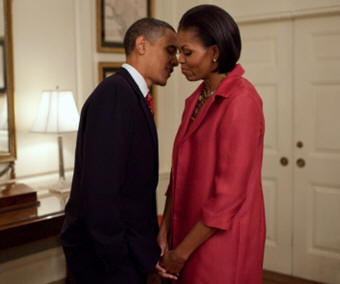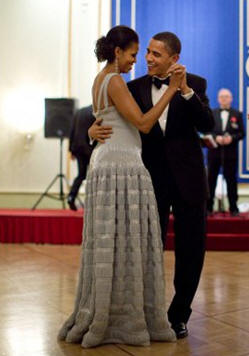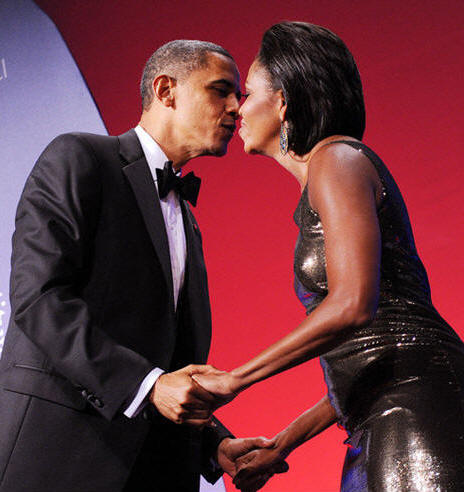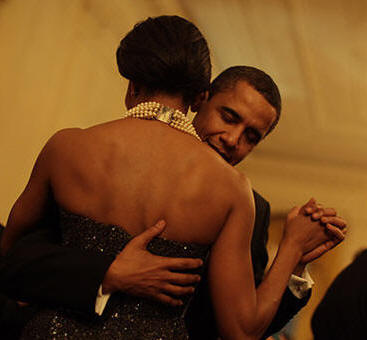 For The LOVE OF FAMILY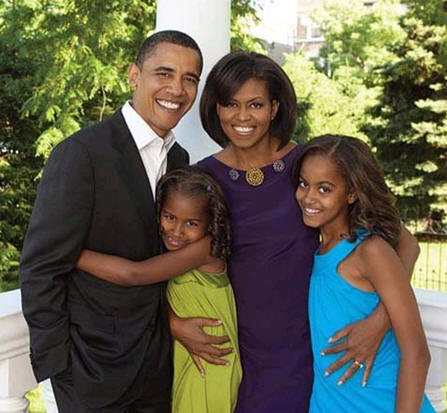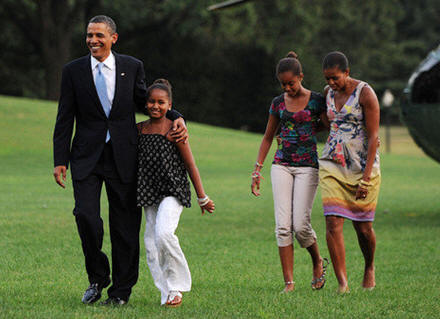 For FATHERLY LOVE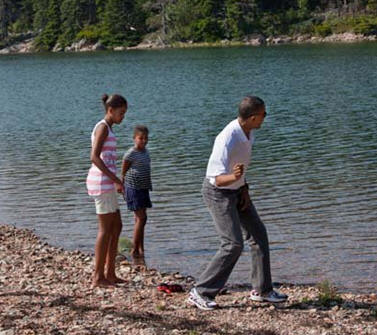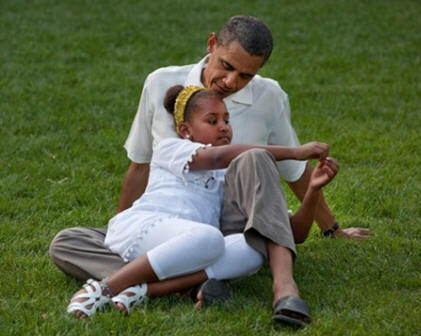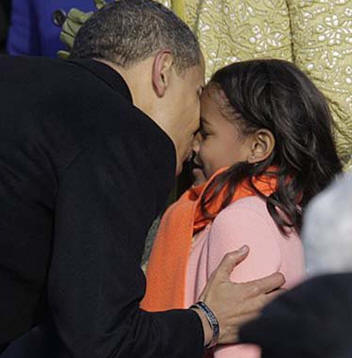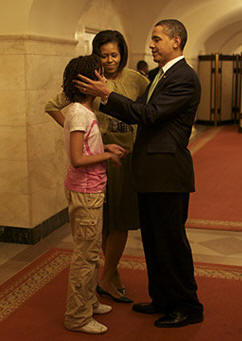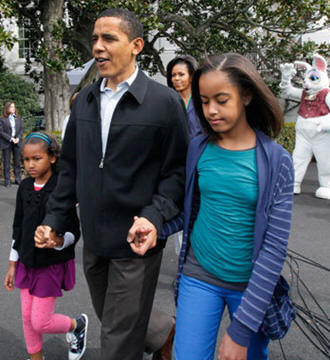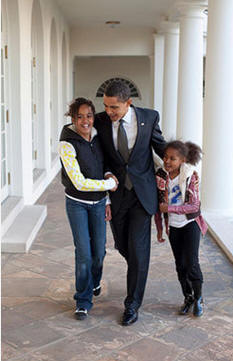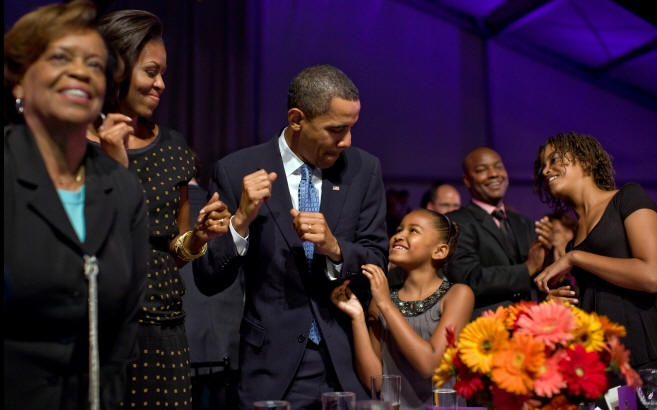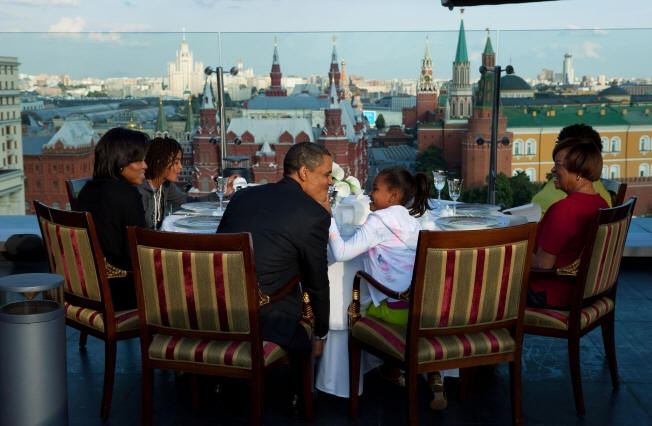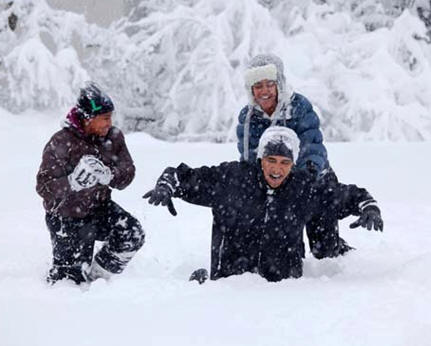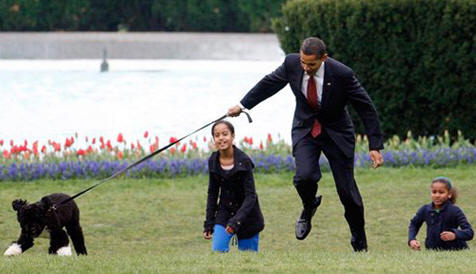 For Our Beautiful First Lady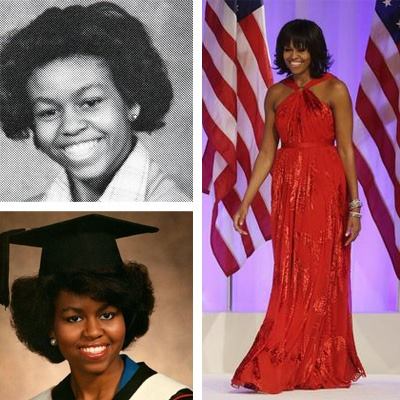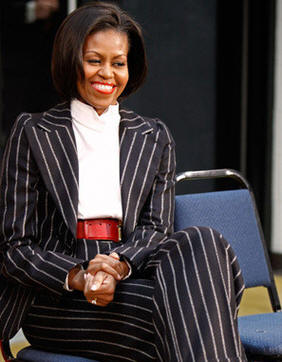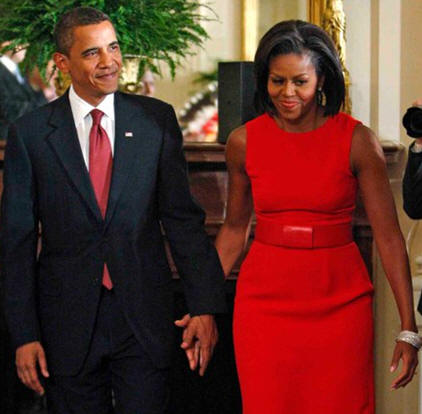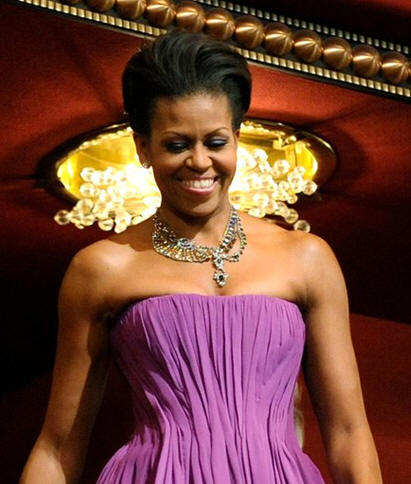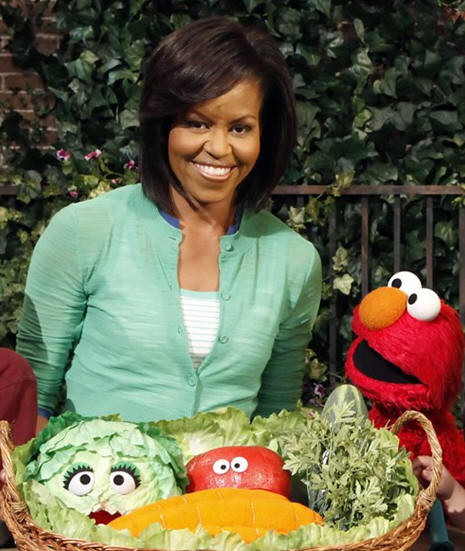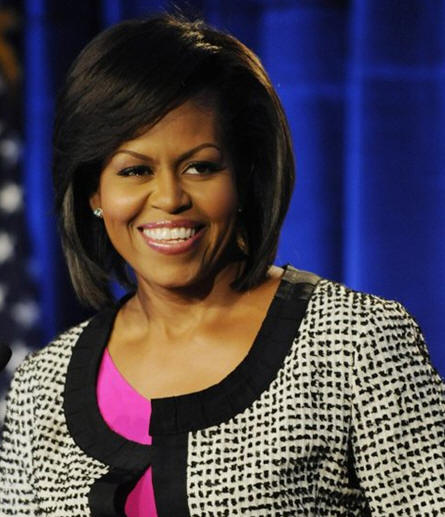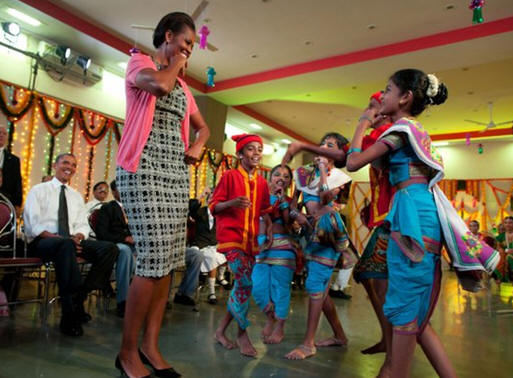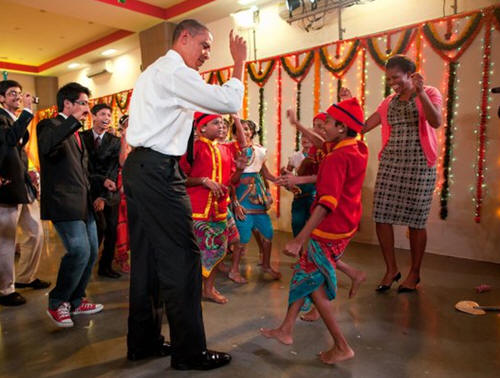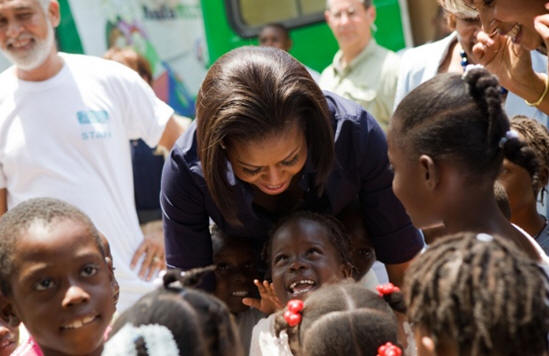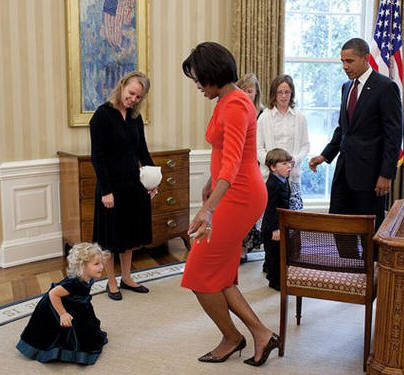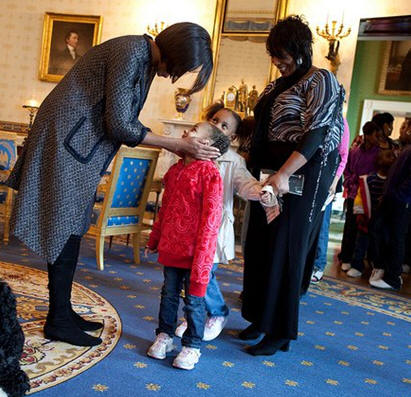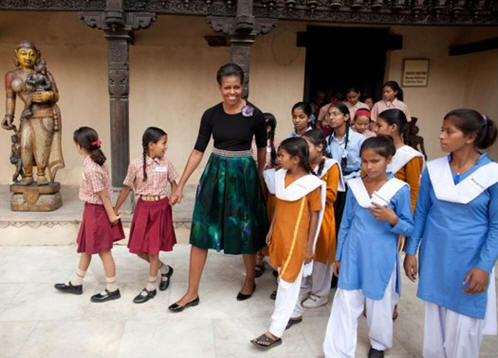 For Health Care Reform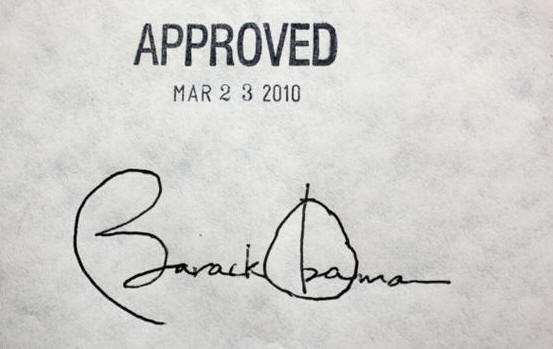 For Leaving The Past Behind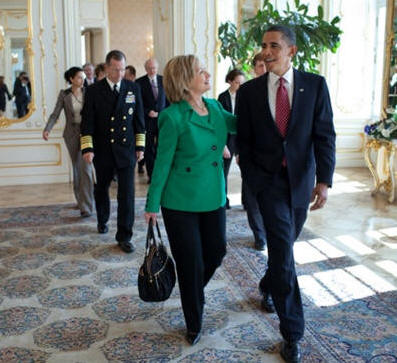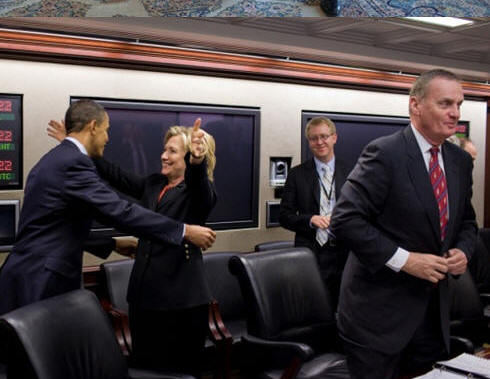 For The World Having Respect For America, Again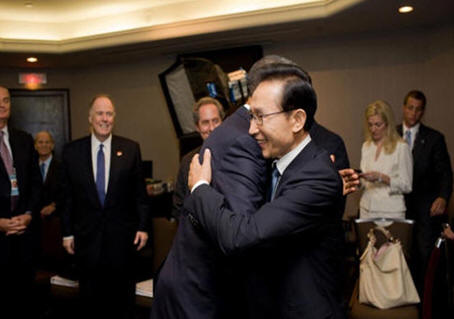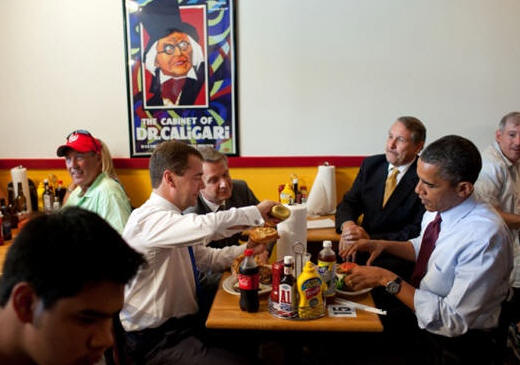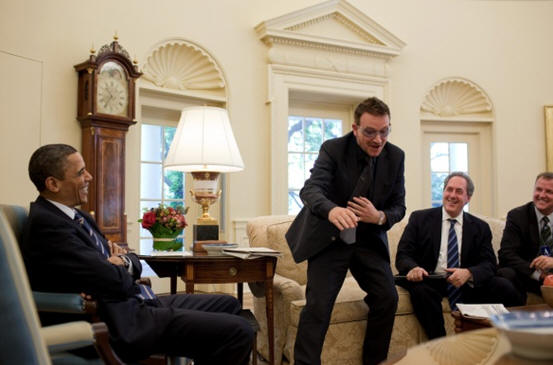 For Quietly And Calmly Dealing With Crisis After Crisis, Even If Not Being Responsible For Any of Them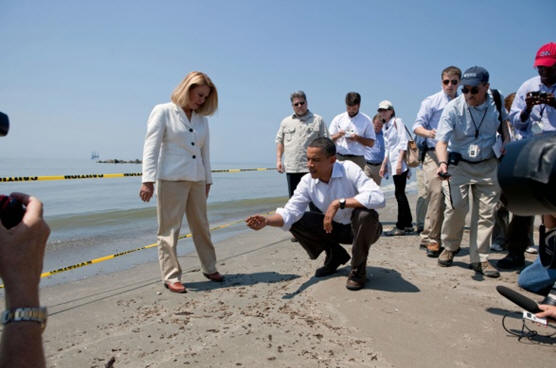 For Just Being "Cool"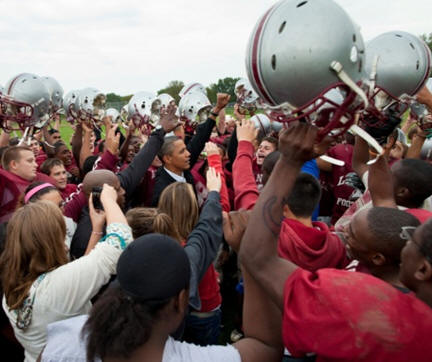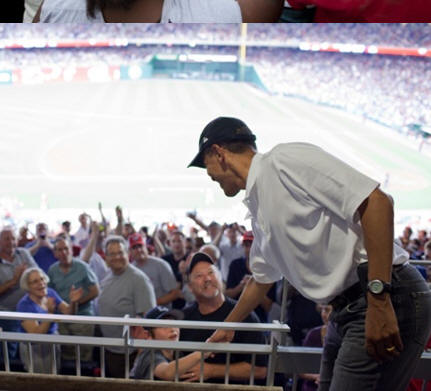 For Being Fierce When You Need To Be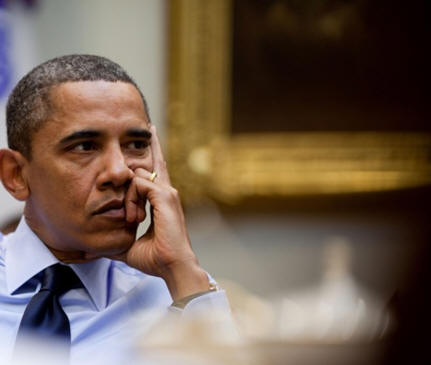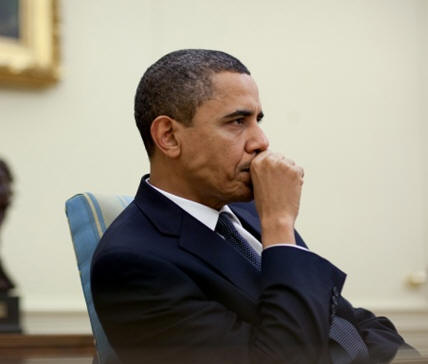 For Having The Intellect To Be Curious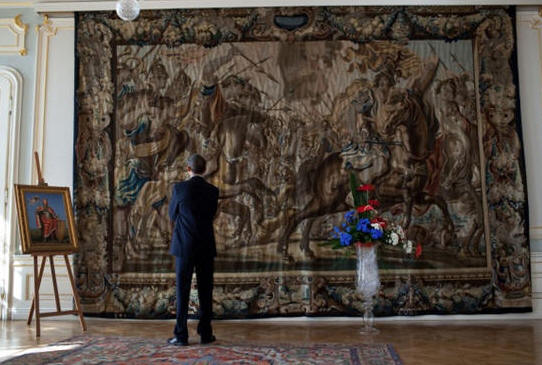 For The Capacity To Know That You Are, As We Are--Imperfect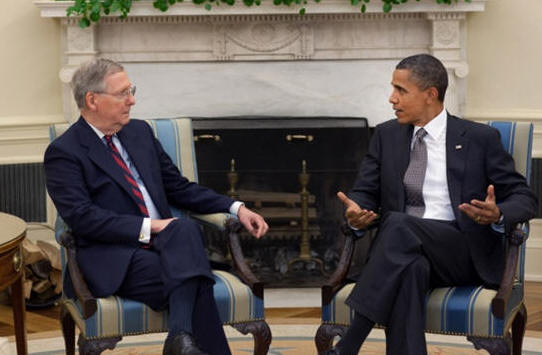 For Having The Sense To Not Let The Job Destroy You!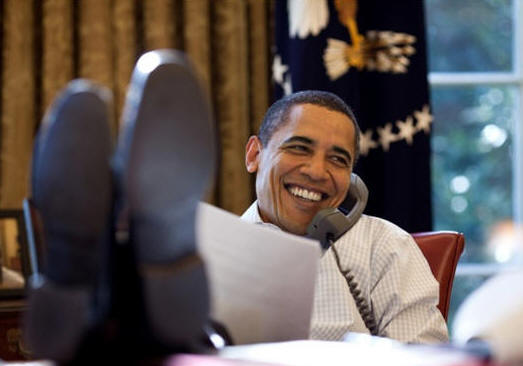 For The Capacity To Be Compassionate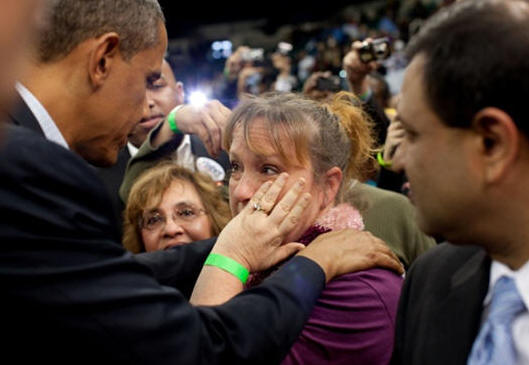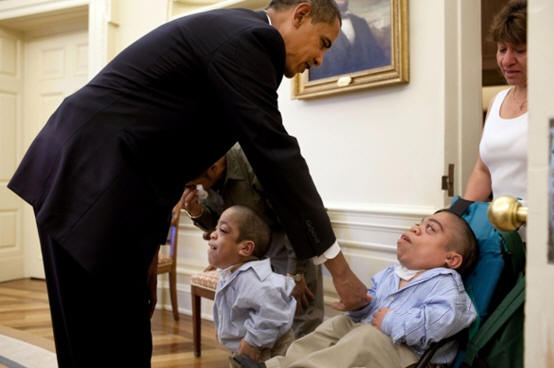 For Being An Inspiration For So Many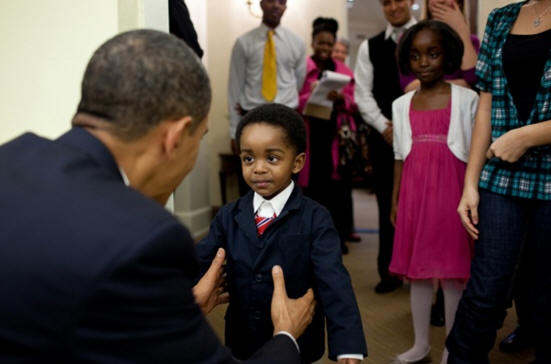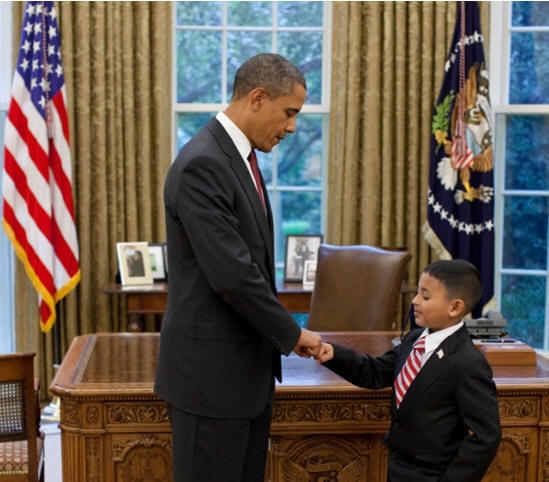 For Saving The Auto Industry At Least 1.4 Million Jobs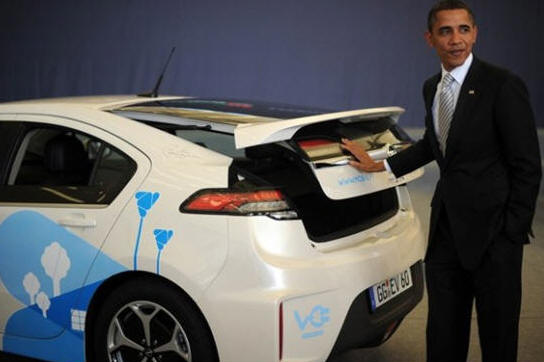 For Bringing 100,000 Men And Women Back From Iraq
And LOVING The Troops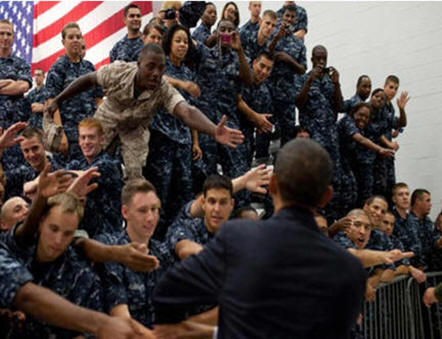 For Understanding The Horrible Price Of War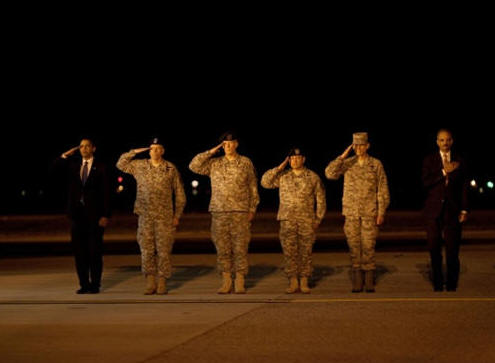 For Facing The Most Difficult And Loneliest Job In The World With
Grace, Dignity, Honesty And Guts In Spite Of So Many "Haters"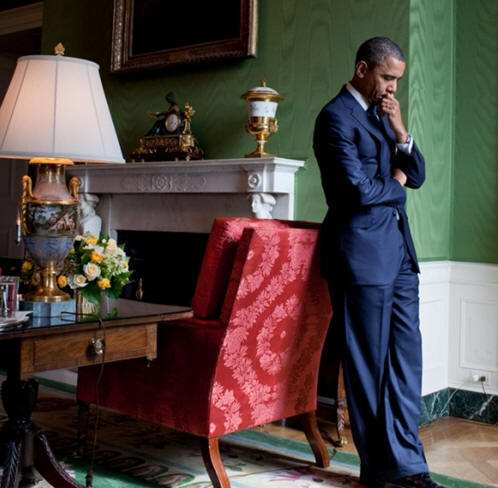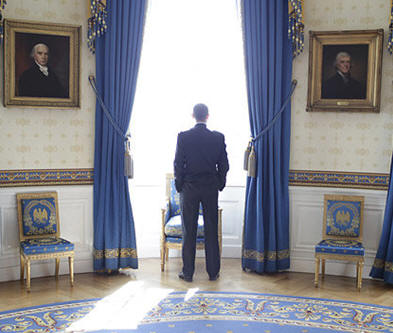 For Being, In Spite Of All The Hate, Pettiness, Racism, Corruption
And Immaturity Around, The Most Progressive President In Decades!
.
Just Simply Being MR. PRESIDENT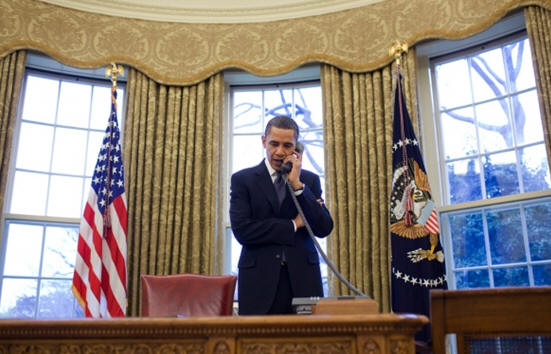 Barack Obama -- Re-Elected

Sworn In Four Times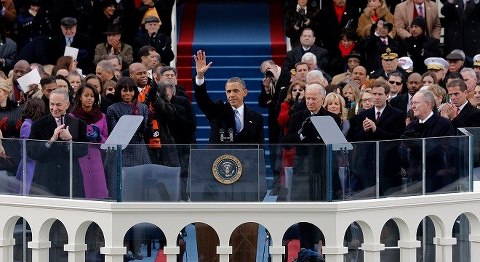 One Last Look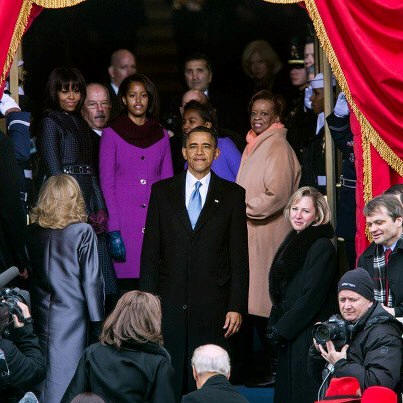 From The White House: "I want to take a look one more time" —President Obama takes a moment to look
back at the crowd following the inaugural ceremony at the U.S. Capitol: http://wh.gov/inauguration


President Obama and His Kenyan Family
In this Obama Family photo are: (bottom row, from left) half-sister Auma, her mother Kezia Obama, Obama's step-grandmother Sarah Hussein Onyango Obama and unknown; (top row, from left) unknown, Barack Obama, half-brother Abongo (Roy) Obama, and three unknowns.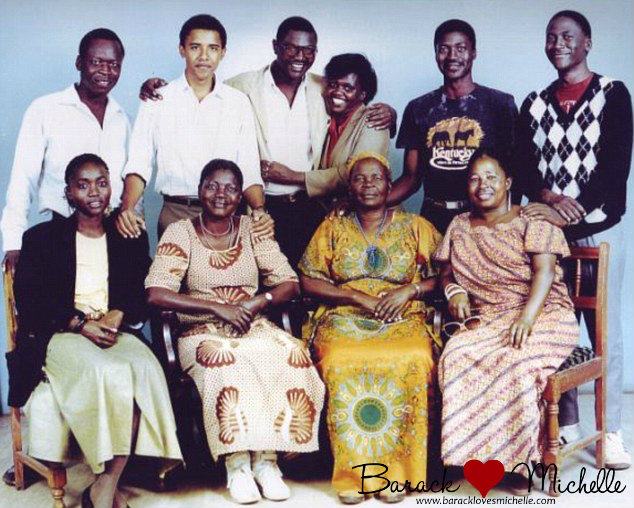 <![if !vml]>
<![endif]>
Early Years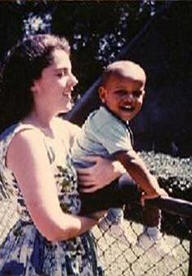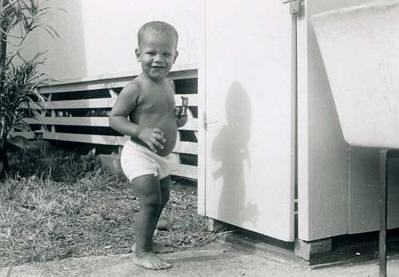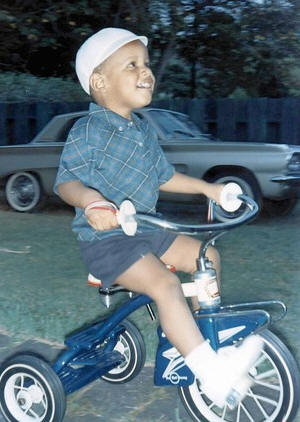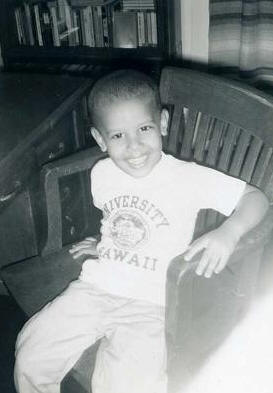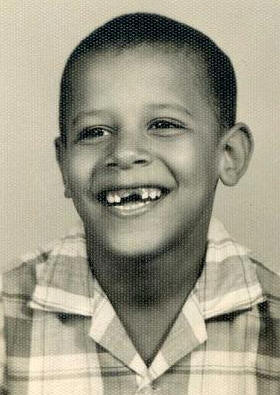 | | | |
| --- | --- | --- |
| Barack walks along Waikiki Beach shortly before he and his mother moved from Hawaii to Indonesia to live with her second husband, Lolo Soetoro, in 1967. | | |
| | | |
| Barack poses with his mother, Ann; half sister, Maya; and maternal grandfather, Stanley Dunham in Hawaii in the early 1970s after the family returned from Indonesia. Neighbors remember the close relationship between young Barack and his grandfather. | | |
| | | |
| FATHER and SON - Barack Obama Sr. poses with his son in the Honolulu airport during Obama Sr.'s only visit to see his son while he was growing up in Hawaii. Young Barack was in the 5th grade when the photo was taken | | |
| | | |
| Barack Obama Sr., a native of Kenya, met his future wife while they were students at the University of Hawaii. In 1963, he essentially abandoned his family to continue his studies at Harvard. | | |
| | | |
| THE DUNHAMS: precocious, self-assured Stanley Ann (left); her impetuous father, who named his only child after himself; her mother, Madelyn, the quiet, firm influence in the home. At their home in Jakarta, Ann Dunham poses in this undated photo with her second husband, Lolo Soetoro, their daughter, Maya, and Barack Obama. | | |
| | | |
| Barack Obama with his maternal grandparents, Stanley and Madelyn Dunham during a 1982 visit to New York, where Obama was attending Columbia | | |
| | | |
| Barack Obama walks with his grandmother Sarah Hussein Obama at his father's house in Nyongoma Kogelo village, Western Kenya, in August 2006. | | |
| | | |
| Barack Obama with his grandmother, Sarah Hussein Obama, in Africa | | |
| | | |
| A page from Barack Obama's senior yearbook features his personalized message to family, friends and teammates. (Photo from The Oahuan yearbook) | | |
| | | |
| Barack Obama hugs his younger half sister, Maya, at his high school graduation. | | |
| | | |
| Barack Obama shakes hands during his graduation ceremony from Punahou School in 1979. While in his early teens, Obama chose to stay at the school and live with his grandparents after his mother decided to move back to Jakarta, Indonesia. | | |
| | | |
| At his high school graduation, Barack Obama gets a hug from his grandmother, Madelyn, as his grandfather Stanley Beams. His maternal grandparents raised Obama in Hawaii while his mother was living in Indonesia . | | |
| | | |
| Maya Soetoro-Ng, Barack Obama's half sister, teaches her Education in American Society class at the University of Hawaii. | | |
| | | |
| The wedding day of Barack Obama Jr. and Michelle LaVaughn Robinson | | |
| | | |
| Barack Obama, and Sen. Edward Kennedy, at President Bush's 2007 State of the Union address. | | |
| | | |
| Michelle Obama at a fund raiser in New York for her husband. | | |
| | | |
| Reaching Out: Obama speaks during a service in Selma, Alabama | | |
| | | |
| Barack Obama speaks at a town hall meeting held at Cree Inc., a manufacturer of semiconductors in Durham, N.C. | | |
| | | |
| | | |
GRANDPARENTS and MOM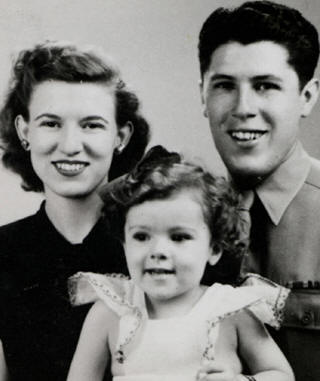 GRANDFATHER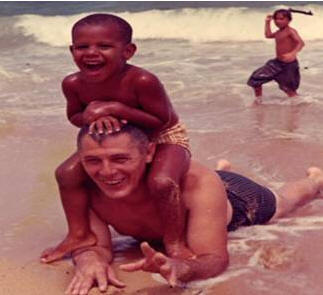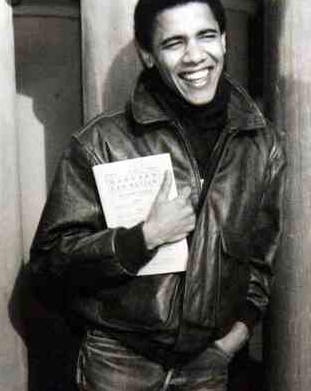 BARACK and FIRST BORN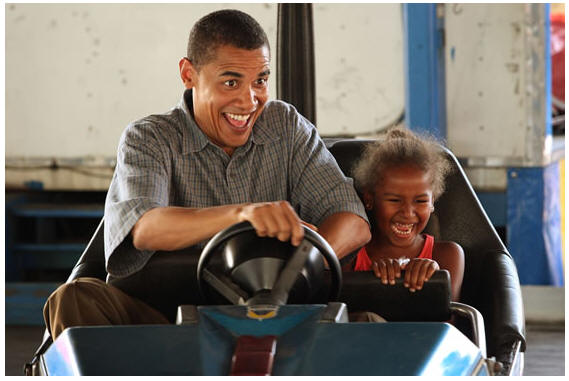 THE FAMILY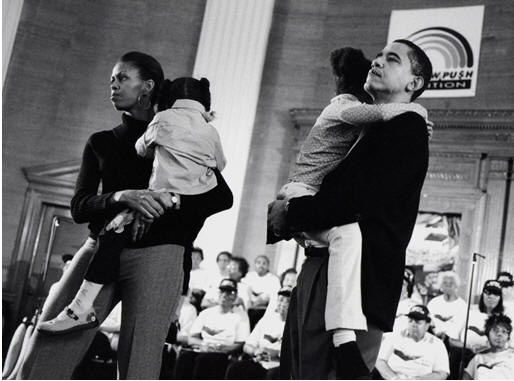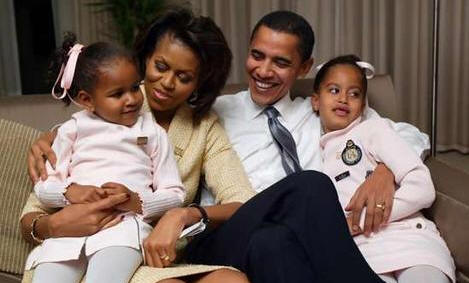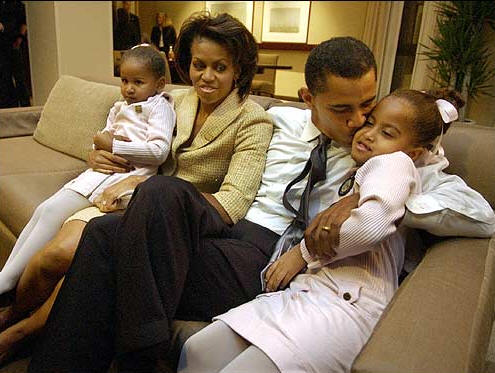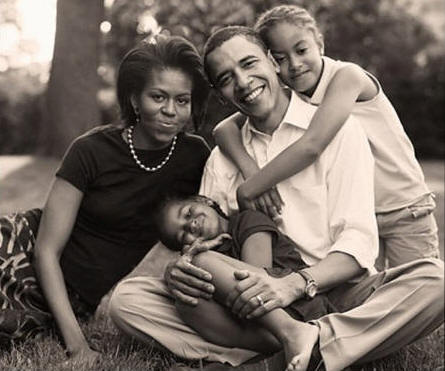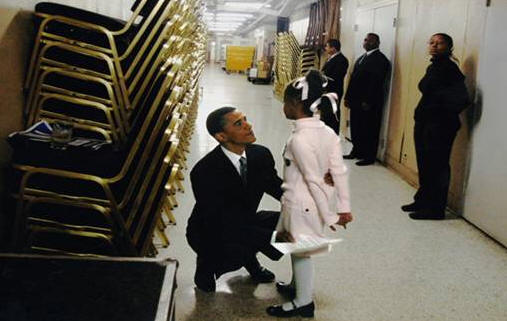 Campaigning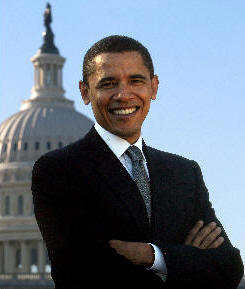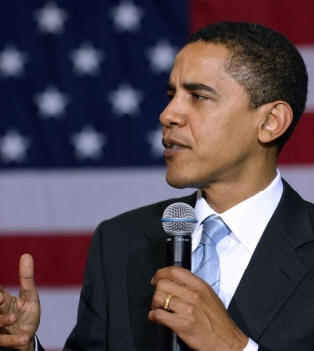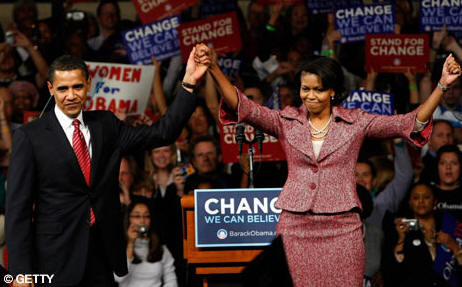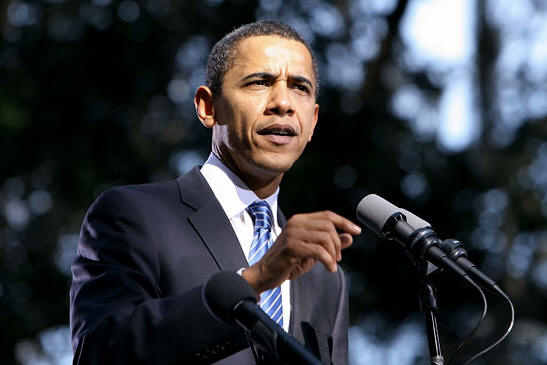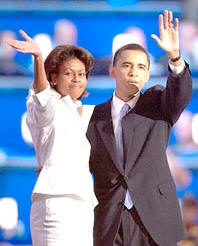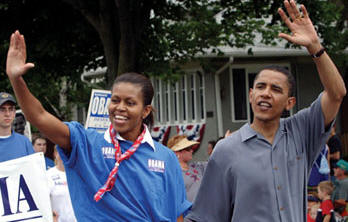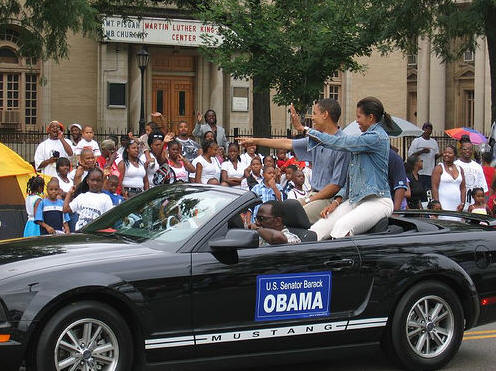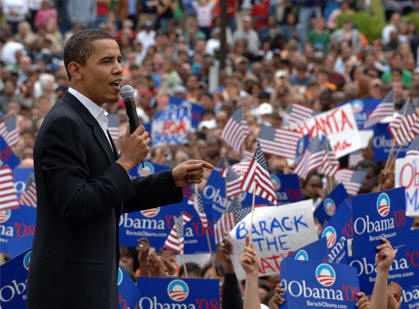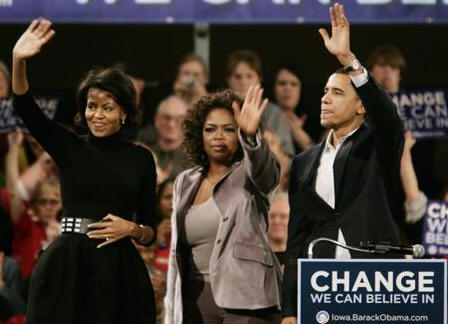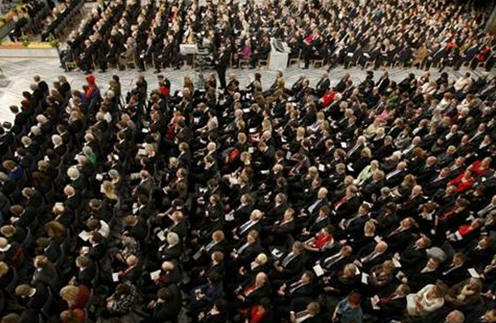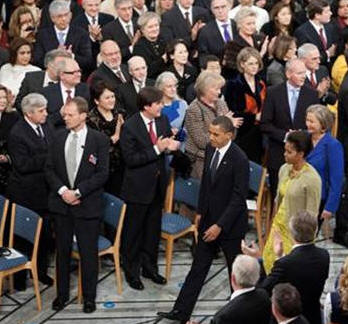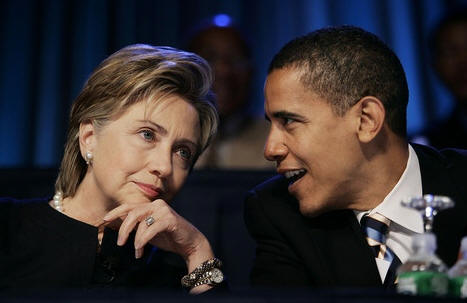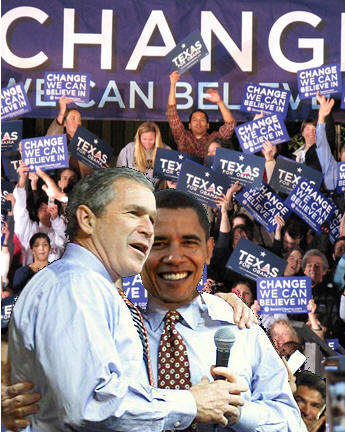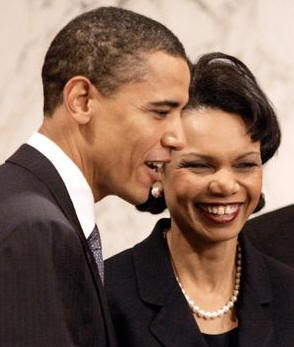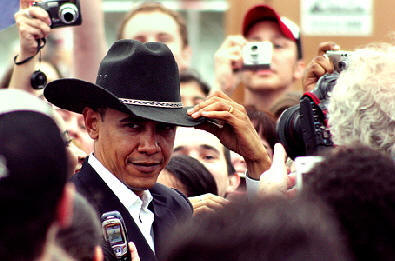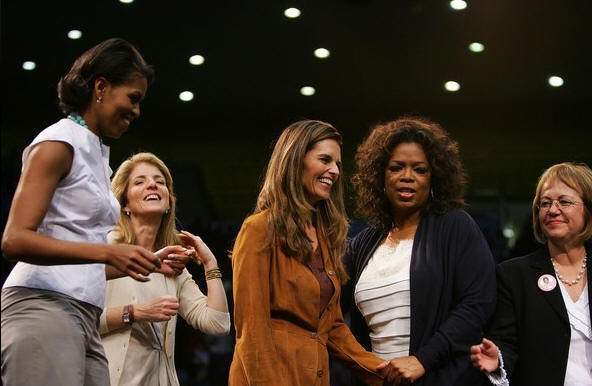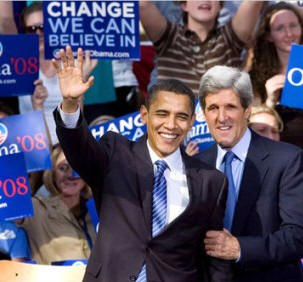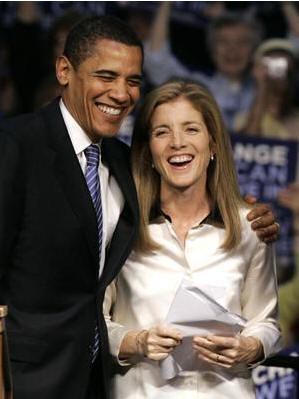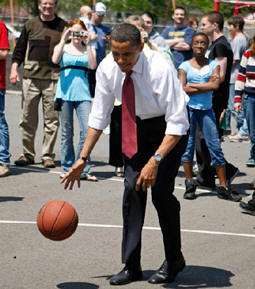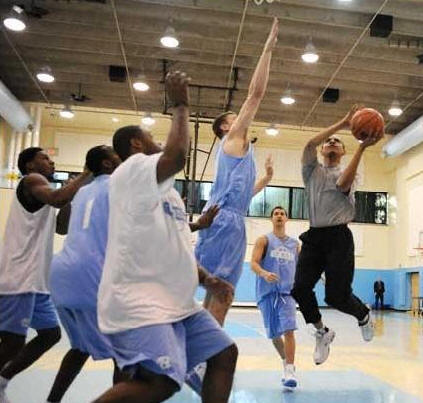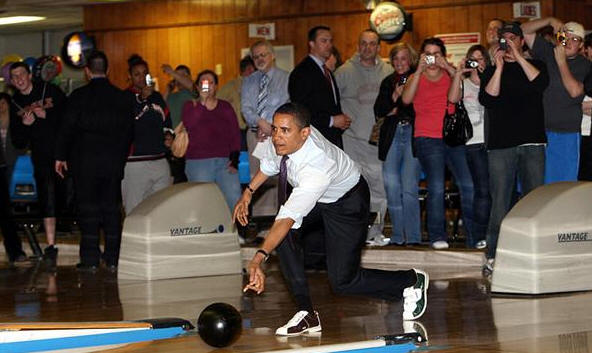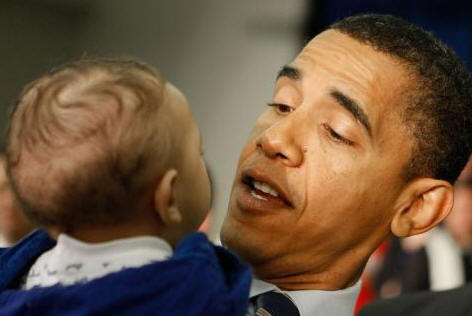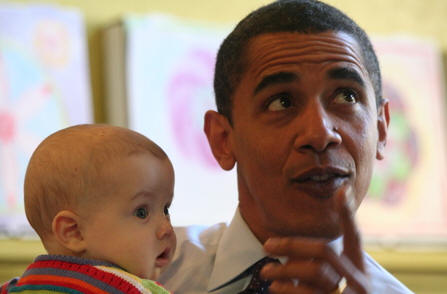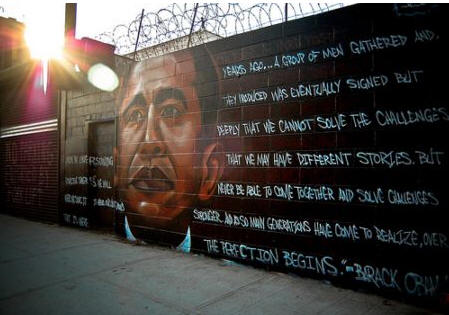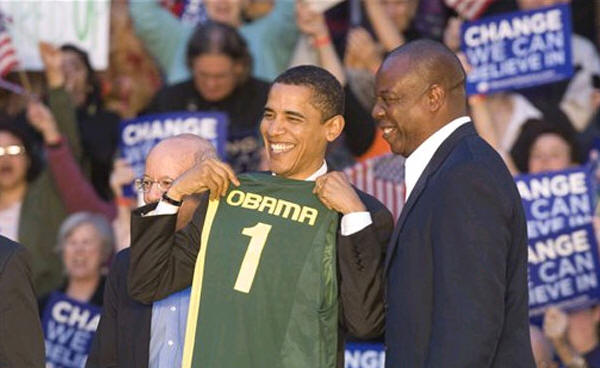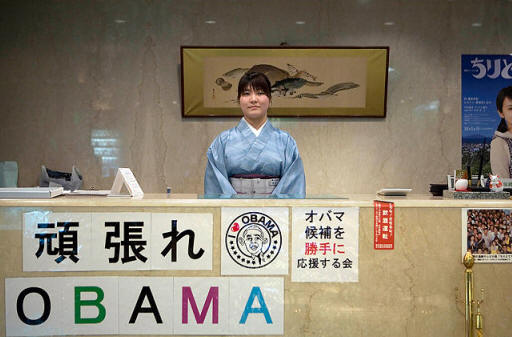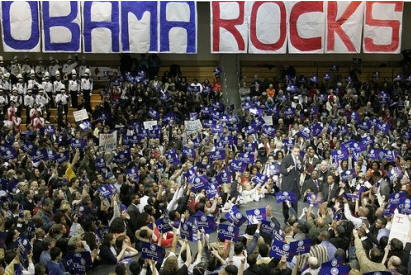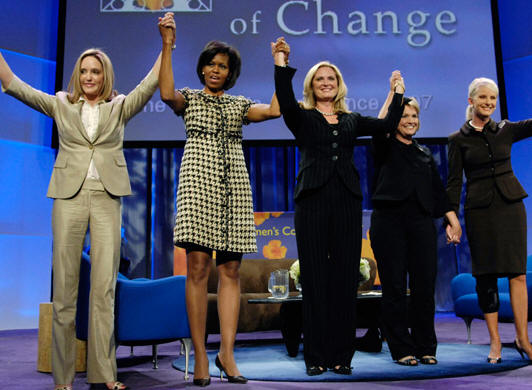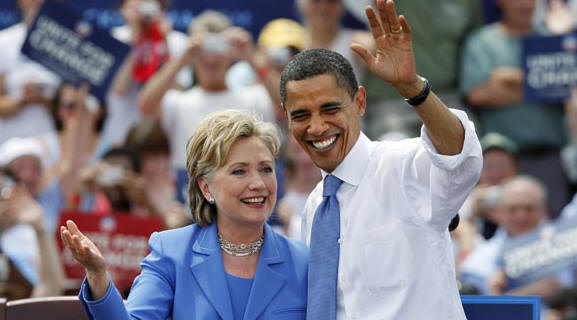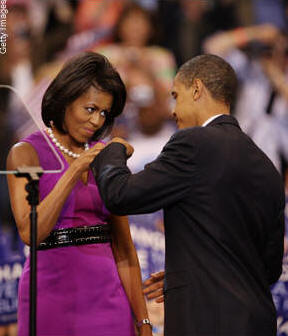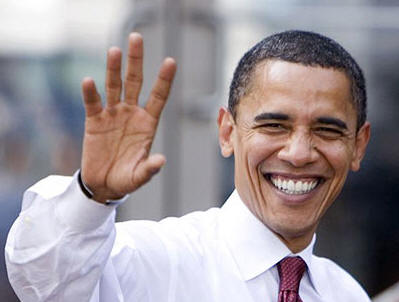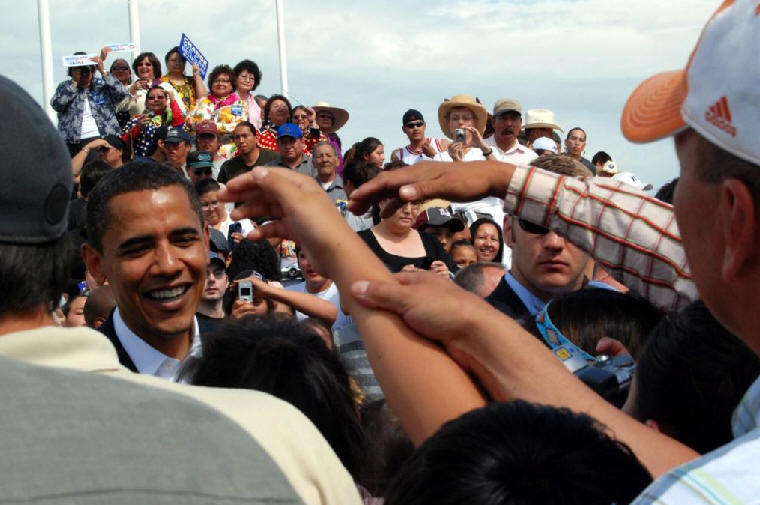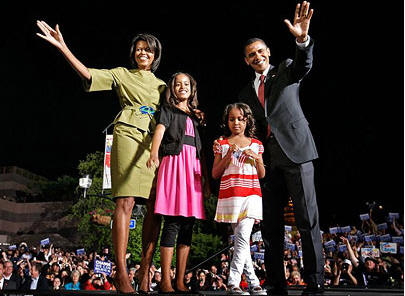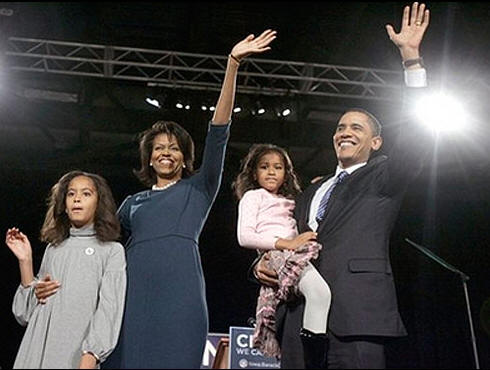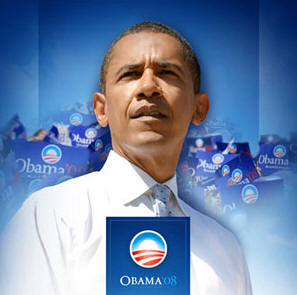 QUOTATION . . .
'Our deepest fear is not that we are inadequate.
Our deepest fear is that we are powerful beyond measure.
It is our light, not our darkness, that most frightens us.
We ask ourselves, who am I to be brilliant, gorgeous, talented, and fabulous?
Actually, who are you not to be?
You are a child of God.
Your playing small doesn't serve the world.
There's nothing enlightened about shrinking so
that other people won't feel insecure around you.
We are all meant to shine, as children do.
We are born to make manifest the glory of God that is within us.
It's not just in some of us, it's in everyone.
And as we let our own light shine,
we unconsciously give other
people permission to do the same.
As we are liberated from our own fear,
our presence automatically liberates others.'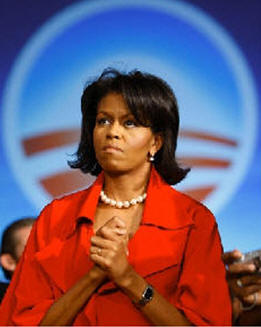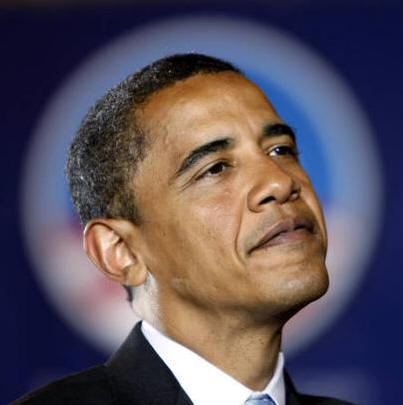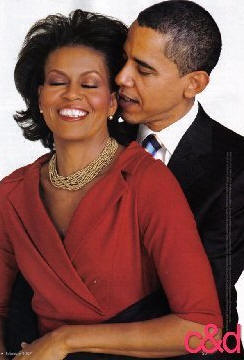 Barack Obama's Books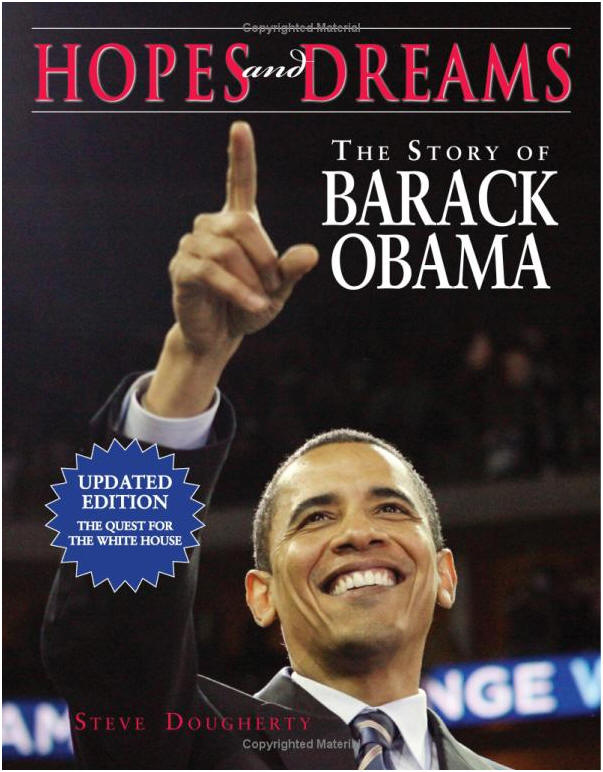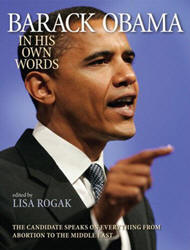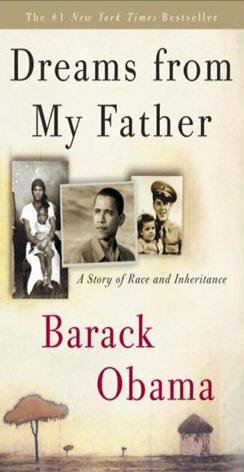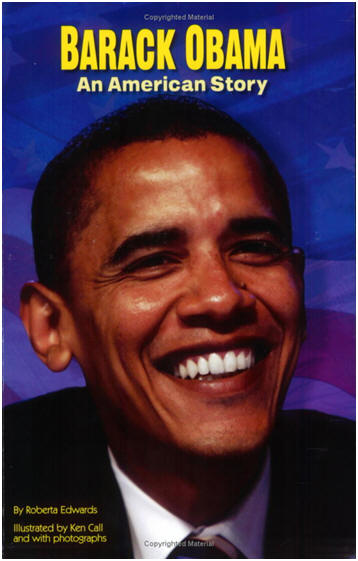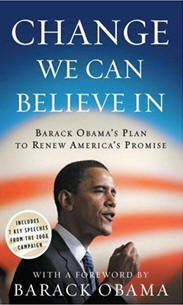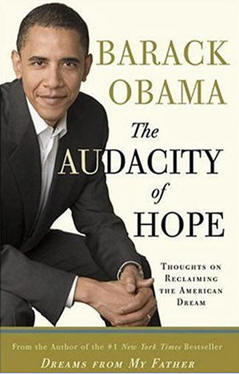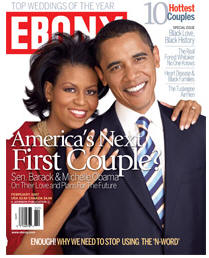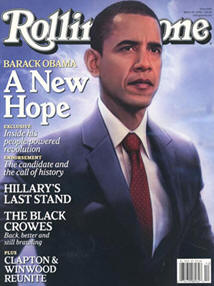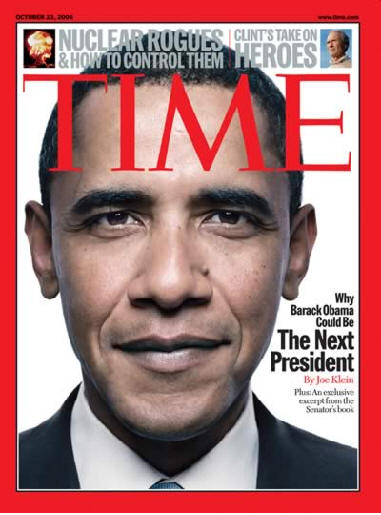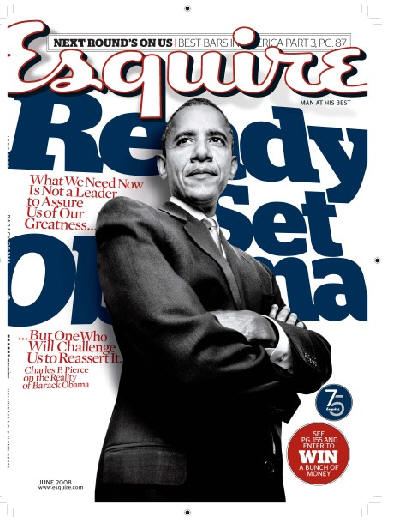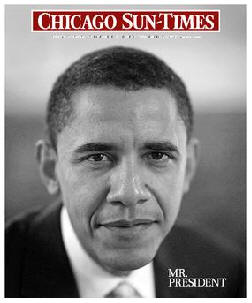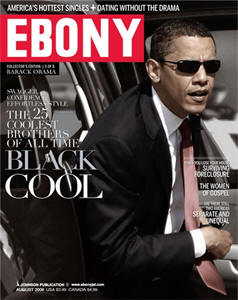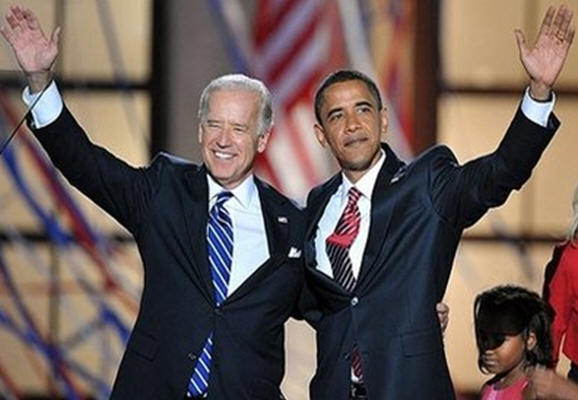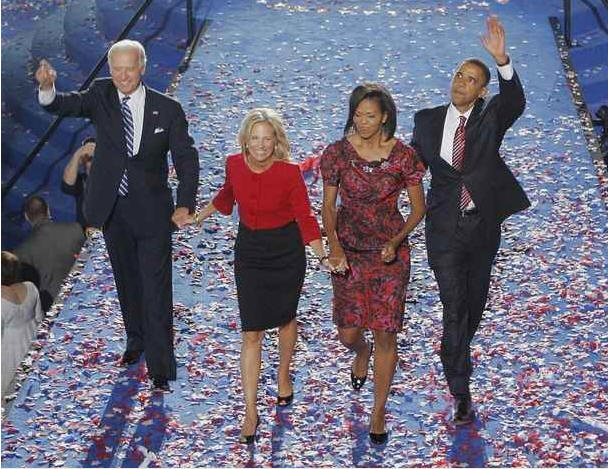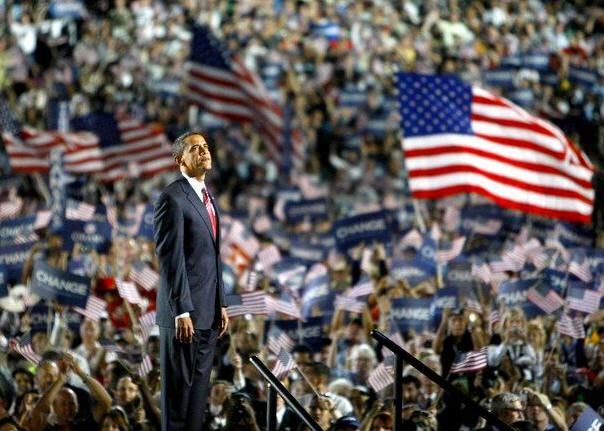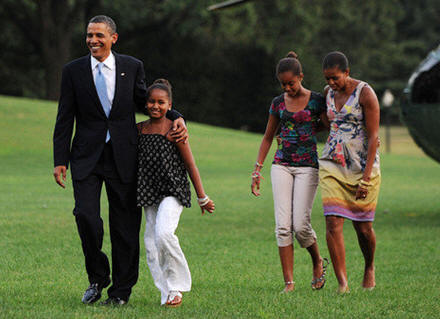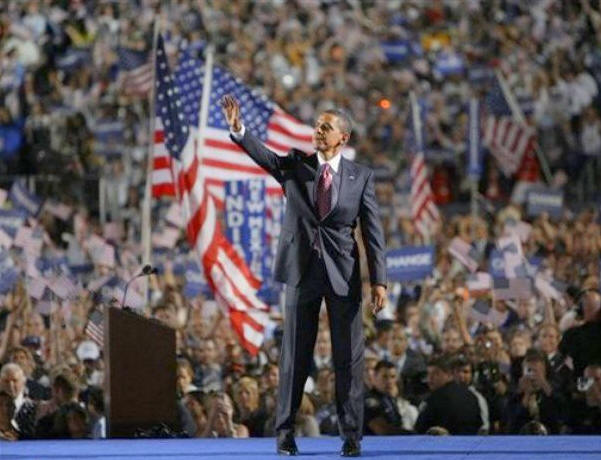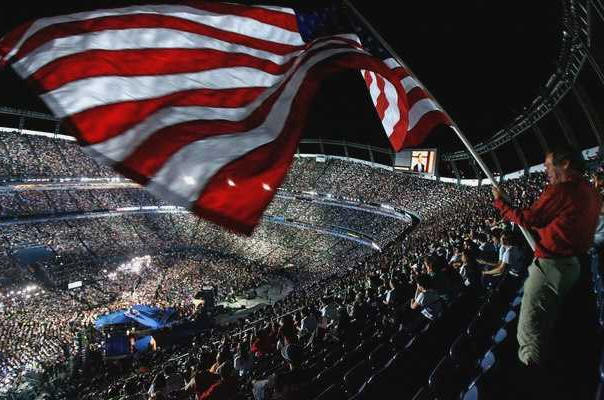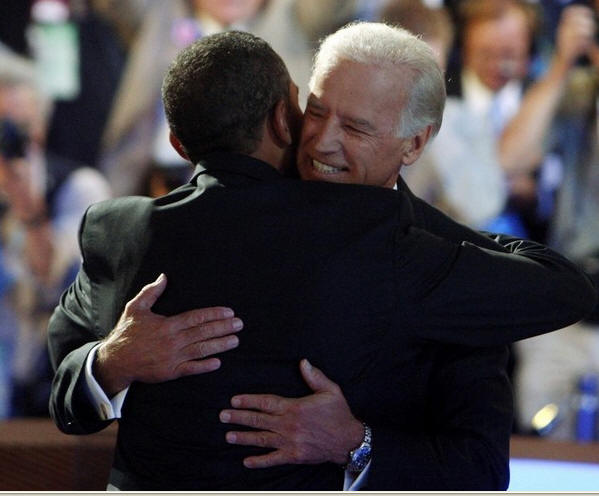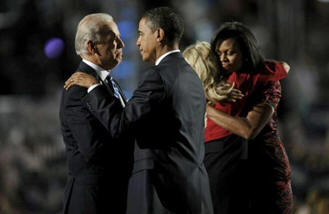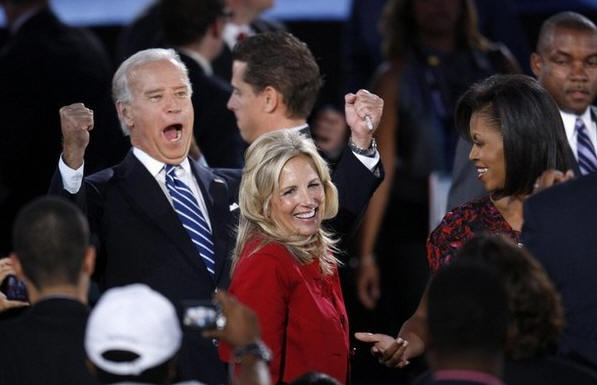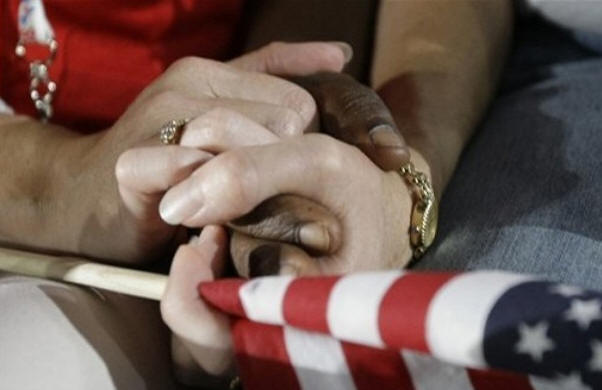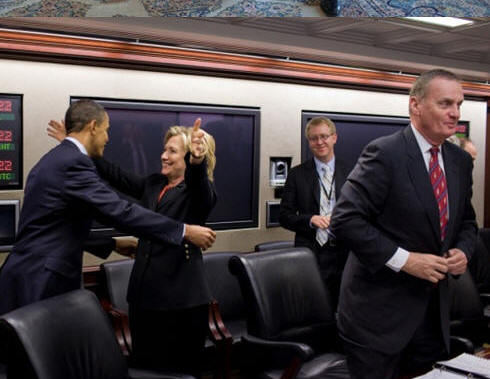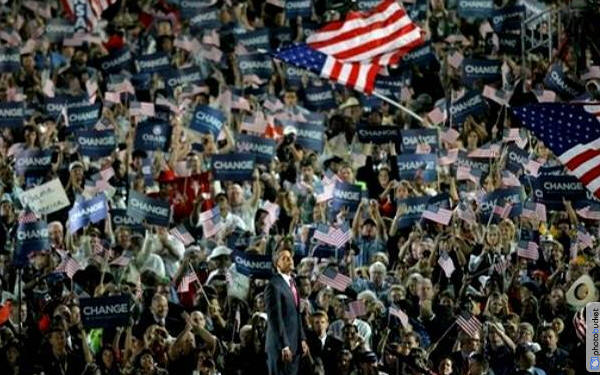 Obama Obama Obama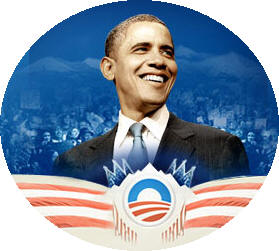 Yes, We Can!!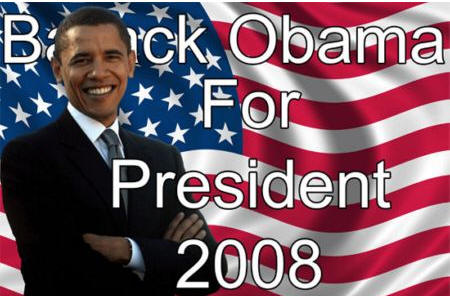 November 3, 2008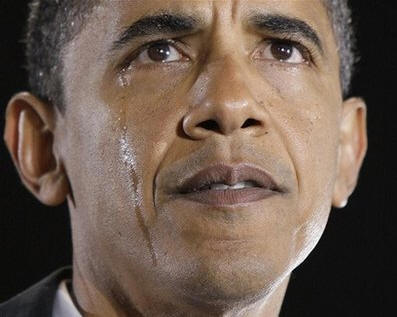 The Passing of His Grandmother

___________________
November 4, 2008
Yes, We Did!!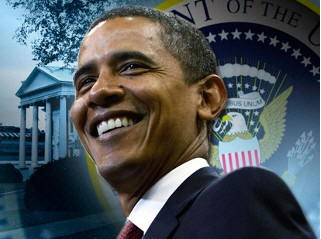 The Beast
Presidential State Car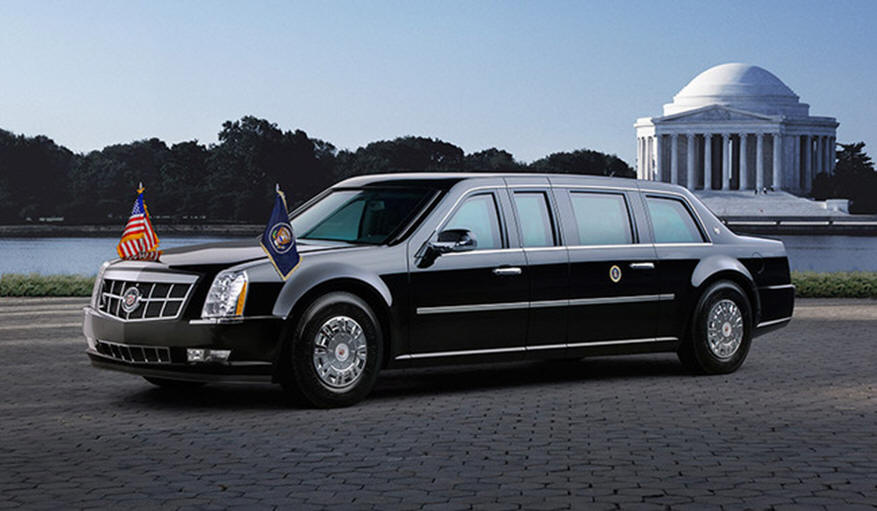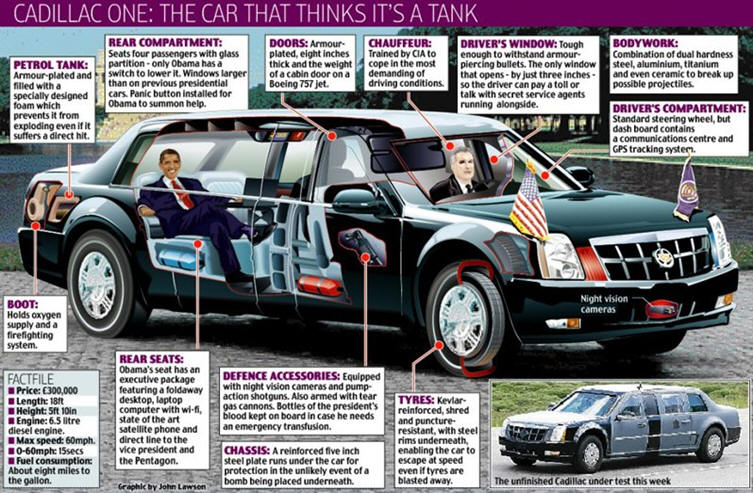 African Americans in the White House--The Root
Article 1 Article 2 Book 1 Book 2